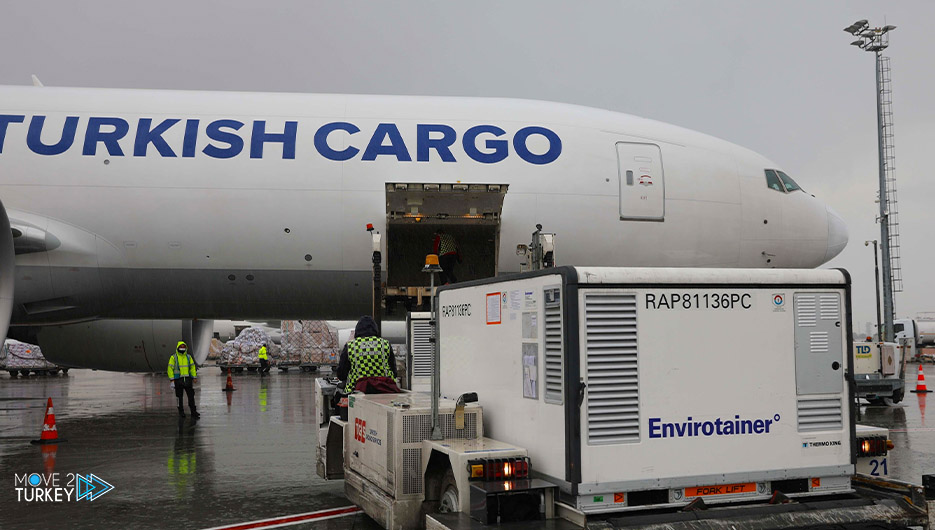 Turkish Cargo, a subsidiary of Turkish Airlines, has oversaw the transportation of the domestic car "Togg" to Argentina for a series of tests.
The media office of Turkish Airlines said in a statement on Wednesday that the local car was transferred to the city of Tierra del Fuego in Argentina, while continuing its tests such as road, safety, performance and range / battery in approved test centers around the world.
In the statement, Turkish Airlines Chairman Ahmet Polat praised the successful performance of the local car during international tests.
Polat expressed his pride in the Turkish Airlines' supervision of delivering the local car to various regions around the world.
For his part, the Executive Director of the Executing Group of the Turkish Local Car Project (TOGG), Gürcan Karakash, expressed his happiness over the cooperation with Turkish Airlines in transporting the car to Argentina for winter tests.
In December 2019, Turkey revealed the birth of the first national car manufactured with purely local capabilities to enter service and run on the country's streets within 3 years.
It is expected that the local car factory will be ready for serial production during the last quarter of this year, specifically on October 29.