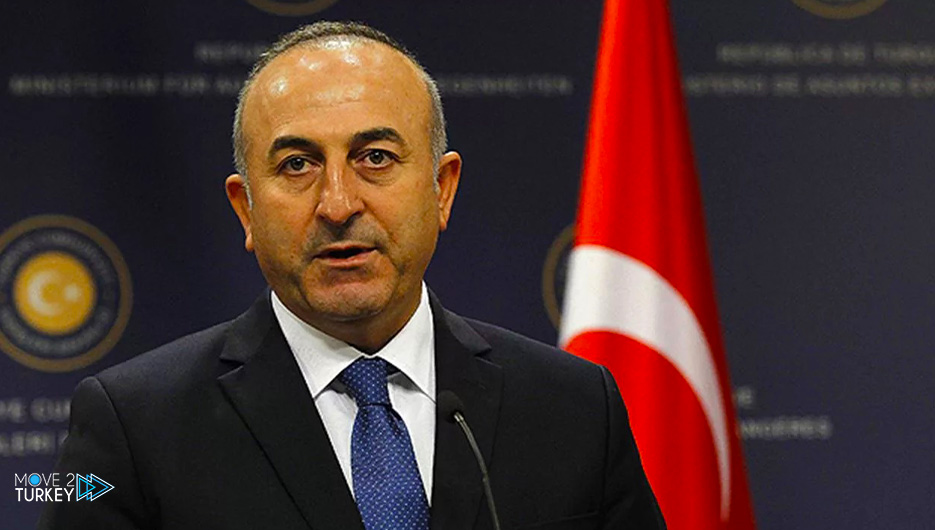 Turkish Foreign Minister Mevlüt Çavuşoğlu announced that he intends to represent his country at the funeral of Britain's Queen Elizabeth II on September 19.
During statements to diplomatic correspondents at the headquarters of the Foreign Ministry in the capital, Ankara, on Wednesday, Çavuşoğlu said he would visit the British capital, London, on Monday.
He added, "I will participate (in the funeral of the Queen) as a representative of Turkey."
He indicated that he will visit New York City to participate in the 77th session of the United Nations General Assembly from September 20 to 26.
He explained that he will travel from New York to Tokyo to participate in an official funeral for former Japanese Prime Minister Shinzo Abe, who was assassinated in July.
On September 8, Queen Elizabeth II passed away at Balmoral Castle at the age of 96, seventy years after assuming the throne in 1952.
On the normalization talks between Turkey and Armenia, Cavusoglu said that the two countries held 4 meetings in this context during the last period.
He stressed that Turkey offered Armenia to hold talks in the territories of either of them instead of other countries, but the Armenian side said it was not ready for that.
The Turkish minister pointed out that "Armenia is behaving shyly in these issues and says that there is pressure on it in this regard."
He expressed Turkey's alarm over the recent developments in Azerbaijan against the backdrop of provocative attacks by the Armenian forces.
He stressed that Armenia also knows that Turkey will not continue the normalization process in isolation from Azerbaijan.
He explained that "Turkey is sincere with regard to achieving stability in the South Caucasus, and if Armenia is also honest, positive developments can occur."
On Tuesday, the Azerbaijani Ministry of Defense announced the death of 50 soldiers in border clashes that erupted as a result of Armenian provocations on the border.
In turn, Armenian Prime Minister Nikol Pashinyan announced on Wednesday that 105 of his country's soldiers were killed in the clashes on the border with Azerbaijan.
Regarding Turkish-Greek relations, Çavuşoğlu said, "Athens's annoyance is actually caused by Turkey's recent transformation into a very important international actor."
He explained that Turkey has become "a very popular country and everyone is turning to it as a result of the steps it has taken", especially in Ukraine, the Caucasus and the Balkans.
He pointed out that his country has also become an "important country in ensuring food and energy security at the global level and has been a secure center of supplies."
Çavuşoğlu stressed that Turkey's continued emergence in the international arena and its recent successes "make Greece crazy."
Regarding the course of normalization between Turkey and Egypt, Çavuşoğlu said that "there is no negative development, but there are also no positive concrete steps."
The Turkish minister also referred to positive developments in his country's relations with Saudi Arabia and the United Arab Emirates.
He stated that the volume of trade exchange between Turkey and Saudi Arabia increased by 115 percent and Turkish schools resumed work as well.
Regarding normalization with Israel, Çavuşoğlu said that the path reached to the appointment of ambassadors mutually, and an agreement for civil aviation was signed.
He revealed that Israel Airlines intends to launch flights to Turkey as of next October.