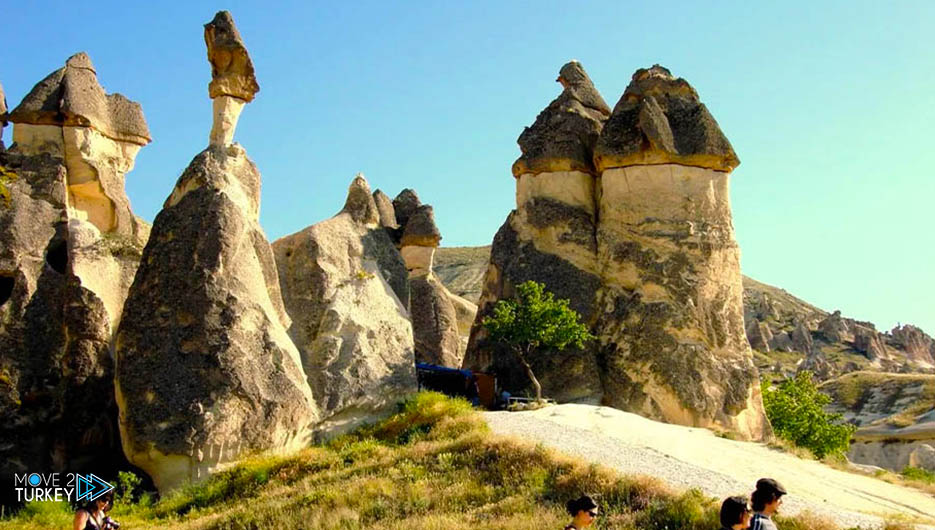 The ancient Cappadocia region in the state of Nevşehir, central Turkey, attracted nearly 4 million tourists during the first 11 months of this year.
The number of tourists coming to Cappadocia grew by 83 percent during the period from January to November 2022, compared to the same period last year.
The total number of visitors to the Turkish tourist area reached 3 million 970 thousand 909 tourists during the aforementioned period.
Cappadocia reached its peak of receiving tourists last August, with 652,921 visitors, according to data from the state of Nouşehir.
Cappadocia is characterized by one of the most unusual and beautiful landscapes in the world and was classified by the United Nations Educational, Scientific and Cultural Organization "UNESCO" as a World Heritage Site.
The region is most famous for its "fairy chimneys" or "devil's tables", which are stones in the form of columns topped with rocks that look like mushrooms and formed naturally as a result of the influence of winds and weather factors on the volcanic rocks that abound in the region.
Balloon tours are spread in different countries, but Cappadocia is the center for flying hot air balloons in the world due to the presence of the largest number of balloon trips throughout the year.