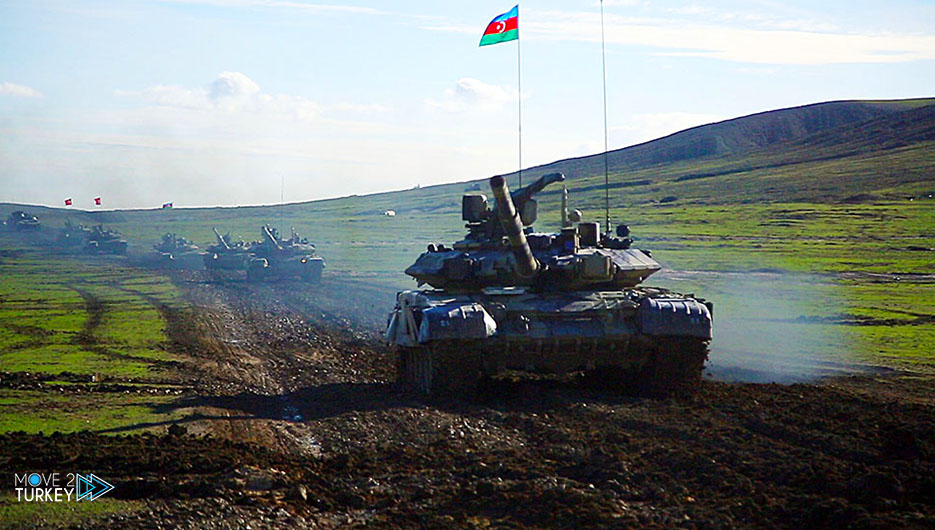 On Monday, Azerbaijan announced joint military maneuvers with Turkey in the provinces of Baku, Astara, Gabriel and Imishli in Azerbaijan.
According to a statement issued by the Azerbaijani Ministry of Defense, the maneuvers between the Turkish and Azerbaijani armies are taking place within the framework of the military cooperation agreement between the two countries.
Land, air and special forces are participating in the maneuvers, in addition to engineering units, artillery and missile units.
The statement indicated that the maneuvers are witnessing the implementation of tasks such as organizing coordination activities for the various units, installing pontoon bridges to cross rivers, and rehearsing landing operations in enemy areas.
The joint maneuvers aim to ensure coordination of the forces during the war, improve their management, exchange experiences and increase the efficiency of personnel.​​​​​​​