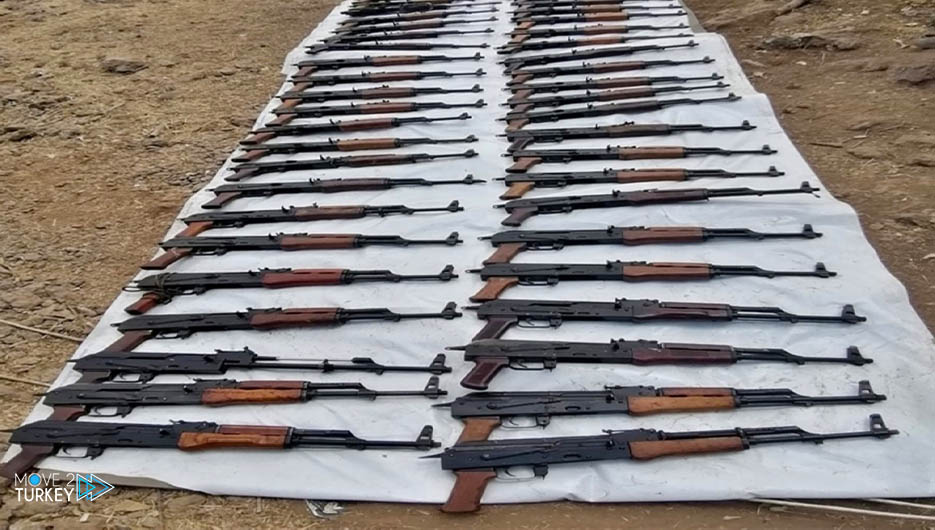 The Turkish army seized a large quantity of weapons and ammunition belonging to the terrorist PKK organization in northern Iraq, as part of Operation Claw-Lock.
The Ministry of Defense said in a statement on Saturday that Turkish forces continue to destroy the terrorist organization's hideouts in northern Iraq.
She added that, during searches in a cave, the Turkish forces found various weapons and ammunition belonging to the terrorists.
She explained that among the seized weapons were RPG-7 shells, AT-4 anti-tank guns, and 3 M 16 rifles.
And 7 "AK 47" infantry rifles, two "PKMS" machine guns, and other weapons and ammunition.