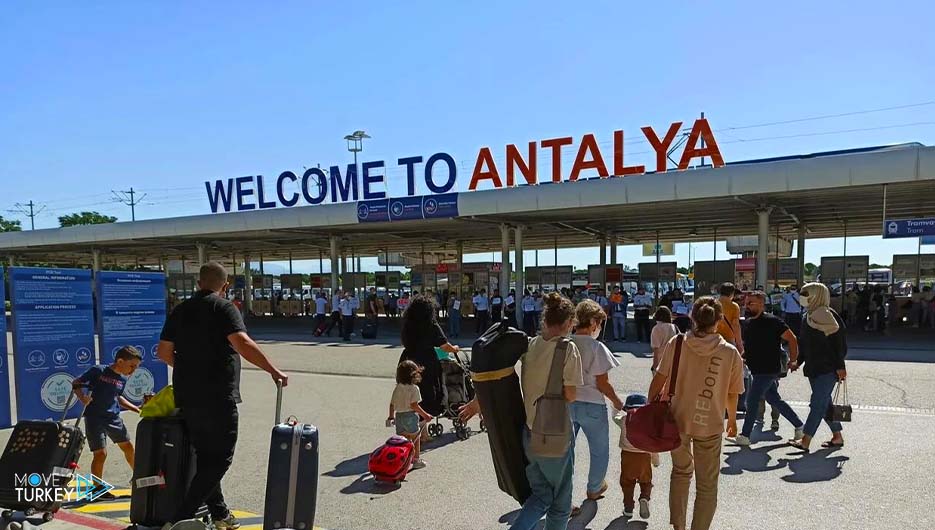 The number of tourists coming to the Turkish state of Antalya via flights during the current year reached 3,405,458 people.
According to a statement issued by the state office on Thursday, the tourism season started in Antalya early this year.
It pointed to the increase in the number of tourists during the first 5 months of this year compared to the same period last year.
It stated that the number of tourists during the aforementioned period of last year was two million and 422 thousand and 349 people.
It explained that the Germans topped the list of the most visited foreigners to Antalya with 827,618 tourists, followed by the Russians with 783,737, then the British with 352,184.