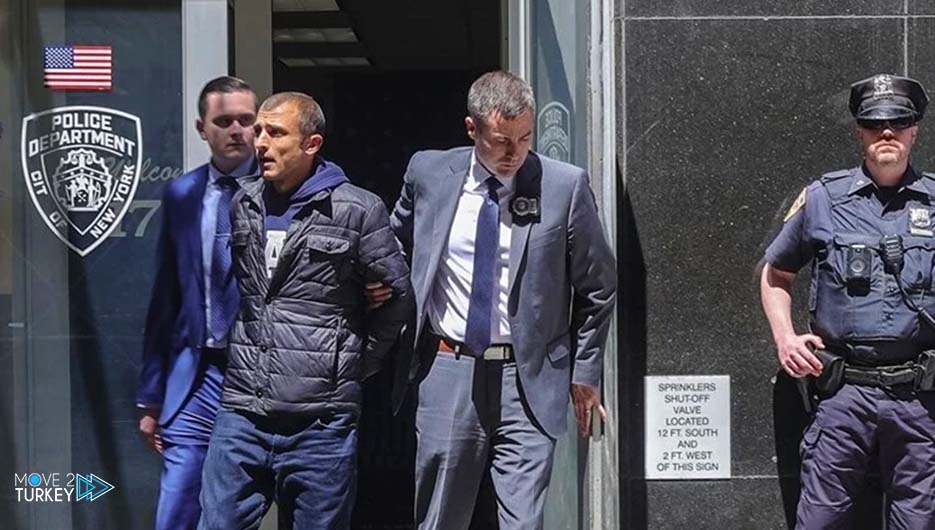 Medical sources announced that "Recep Akbiyik", the perpetrator of the attack on the "Turkish House" in New York City, was diagnosed with schizophrenia.
Sources stated that the hospital to which "Akbiyik" was taken, has started treating him.
It added, "The aggressor continued his aggressive behavior in the hospital, and he may harm himself and others as a result of his behavior, as he attacked two people in the hospital already, punched the hospital windows, and then was transferred to a private room for isolation."
It indicated that the accused was later discharged from the hospital in line with the decision to release him conditionally, stressing that the doctors diagnosed him with schizophrenia.
And last Friday, the American police arrested the perpetrator of the attack against the "Turkish House" in New York on May 22, called "Recep Akbiyik" (29 years old).
And the US judiciary decided to "conditionally release" the accused, who was charged with "attempted theft, a terrorist offense, possession of a weapon for the purpose of committing a crime, terrorist threats, inflicting punitive damages, and making threats."
The court judge prohibited Akbiyik from approaching the Turkish house, which includes Ankara's permanent representation to the United Nations and its consulate in New York.