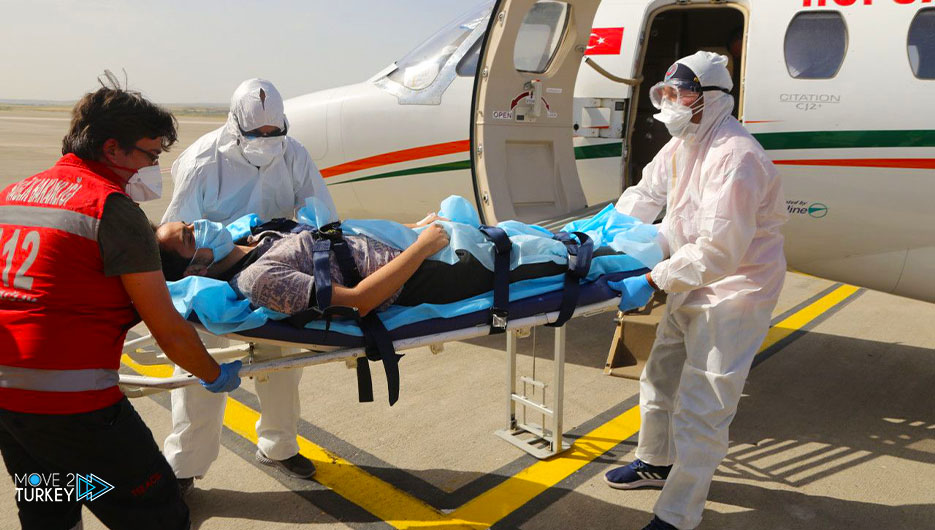 The Director-General of the Emergency Health Services of the Turkish Ministry of Health, Aray Çınar, said that 1,081 patients from 81 countries were brought by ambulance during the last 11 years.
Çınar explained that the ambulances are available in 12 Turkish states, including Ankara and Istanbul, with different clinical capacities.
He pointed out that these planes are used to transport emergency cases, whether inside or outside the country, where sick citizens are transported from abroad to receive treatment at home when necessary.
He stressed that Turkey is now at a very advanced level in the field of health infrastructure and services provided in this framework.
He noted that helicopter ambulance services were launched in 2008, while ambulance aircraft entered service in the country in 2010.
He explained that the health authorities have so far transferred 1,081 patients from 81 countries, stressing that the ambulance services for citizens, whether inside or outside the country, are provided free of charge.