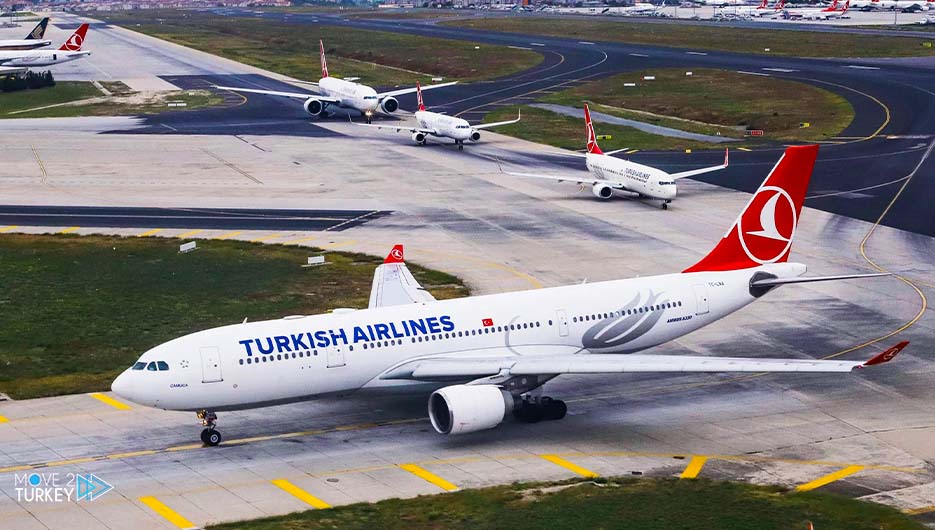 Turkish Airlines announced the cancellation of 49 scheduled flights to German cities on March 26-27, due to the workers' strike at German airports.
And she added in a statement on Saturday that the flights from Istanbul-Frankfurt Airport, Sabiha Gokcen-Cologne Airport and Cologne-Sabiha Gokcen Airport, which were scheduled for tomorrow, Sunday, were canceled.
The statement also indicated the cancellation of 44 commercial flights that were scheduled to take place on Monday from Istanbul and Sabiha Gokcen airports towards the cities of Hamburg, Bremen, Hanover, Frankfurt, Stuttgart and Nuremberg, along with two cargo flights.
A broad strike is expected to paralyze the transport sector in Germany, at the call of unions pressing for higher wages in the face of inflation.