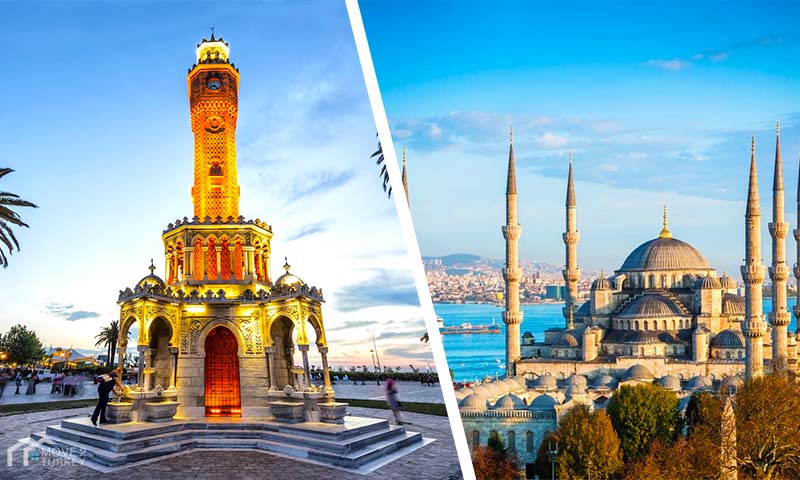 There are many questions on the mind for those who want to immigrate and invest in Turkey. Many of these people are looking to choose a suitable city to live in Turkey. Finally, they decided to live in Istanbul or Izmir.
But which of the two cities is most suitable for life in? Are living conditions better in Istanbul or in Izmir? What is the most profitable city to invest in? And such questions.
Make sure you read the living conditions in Istanbul and find out if Istanbul a good place to live in.
In this article, we will try to explain the difference between living in Istanbul and living in Izmir.
There is no doubt that this question cannot be answered precisely because life in any part of the world depends on different circumstances. Humans have different tastes and interests. Some people dream of living in Istanbul, and some prefer to live in Izmir for a quieter life.
But what are the reasons behind people choosing one city over another in Turkey? To answer these questions, we must first take a look at the living conditions in both cities separately. in the end, it may be possible to determine which of the two cities is most suitable for you to live in.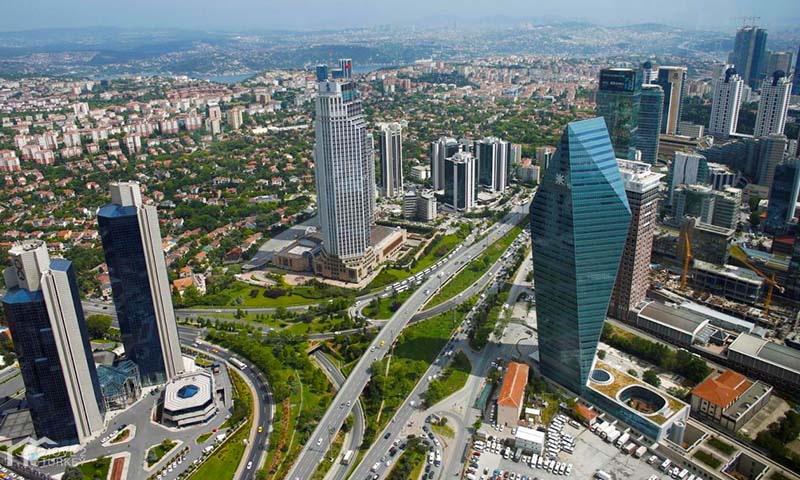 Living Conditions in Istanbul
Although Istanbul is not the capital of Turkey, it is the largest city in the country. It is the center of Turkish trade, economy and culture. Millions of tourists from all over the world visit this city every year.
People don't only travel to Istanbul, because it's the center of trade and economy in Turkey, it is also the center of many tourist attractions in Turkey. In addition to its markets, which are an important attraction for shopping enthusiasts around the world.
Over the past few years, a large number of foreigners have bought homes in Istanbul, so it is estimated that about one third of the city's residents are immigrants. So if you choose this city to live in, then you need to know very well that you will be among a very large demographic mix that combines the east and west of the globe.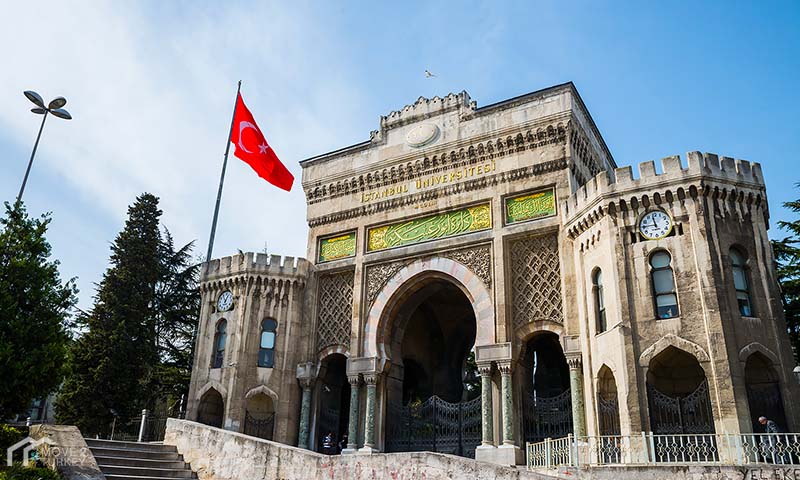 In 2010 Istanbul was named the European Capital of Culture. This title made the city even more popular for immigrants looking for a new life, or profitable investment opportunities.
There is no doubt that living in this big city will be free of troubles. If you don't have a problem with the hustle and bustle of the big city and the hustle and bustle of the amount of tourists during the year, choosing Istanbul to live in is the best option.
Is the cost of living in Istanbul high?
Of course, the living cost is a little high in large tourist cities compared to other cities. However, the cost of living in Istanbul is much lower than the cost of living in any of the major cities around the world. Where there is a difference between income and expenses is low.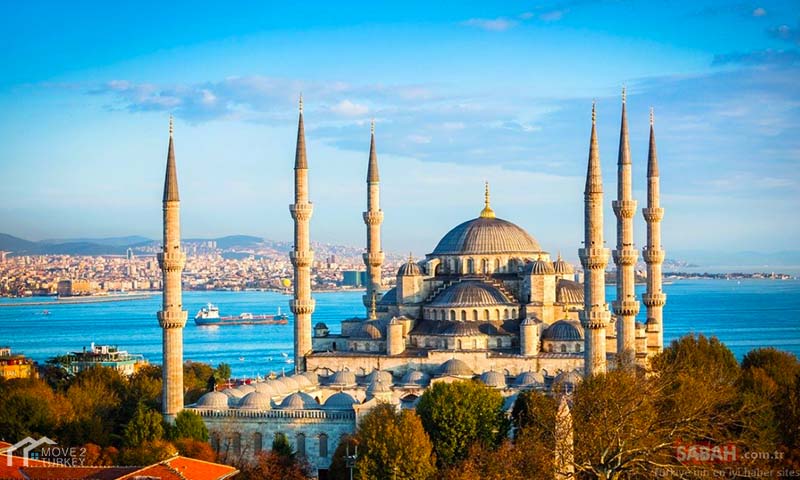 What are the economic and working conditions in Istanbul?
Since this city is completely an international tourist city, companies and large industries are established annually in Istanbul, and it is clear that these companies need employees. In Istanbul, aside from the ease of finding a job, you can also start your own business easily.
How to buy a house in Istanbul?
Buying a property in Istanbul is like any other city in Turkey, except that there is more diversity in homes and neighborhoods. As Istanbul is a big city, there are more offers and real estate opportunities. There are also many under construction projects in the city that can be suitable for investment. As you know, Istanbul is a big and crowded city, but there are also neighborhoods in this city that are relatively isolated and have no significant tourist movement.
Living conditions in Izmir
Izmir is the third largest city in Turkey. There is no doubt that life in the picturesque nature of the city of Izmir is indescribable, the beautiful beaches of the Aegean Sea, the docks filled with palm and olive trees, the large rocky slopes covered with mosses, historical monuments and so on.
If you ask the tourists who travel to this city, how much do you want to stay in this city, they will undoubtedly say for the rest of their lives.
Izmir is about 300 km from Istanbul. It is a coastal city overlooking the Aegean Sea. In terms of this geographical location, Izmir has an important commercial location and port in Turkey.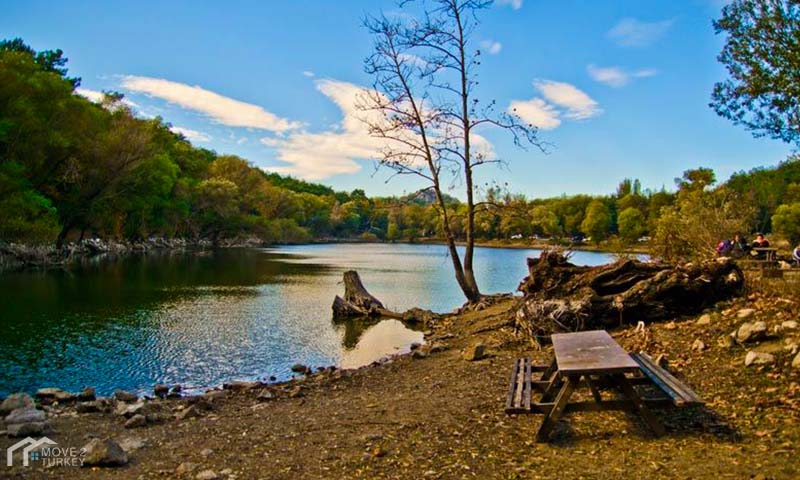 Most of the tourists who travel to Izmir come to the city to spend their holidays and enjoy the charming nature of this city. Therefore, it can be said that Izmir is relatively more isolated than Istanbul.
There are also annual conferences, seminars and international festivals in the city, which increases the number of tourists in certain periods of the year.
Is Izmir a quiet city?
In comparison to Istanbul, the city is more isolated with less traffic. Because as we mentioned, most of the tourists travel to Izmir to spend their holidays. However, there are many huge shopping malls in Izmir, but the main purpose of tourists is not shopping. In general, Izmir is relatively busy in spring and late summer.
Is the cost of living in Izmir high?
The cost of living in Izmir is 6% lower than Istanbul. From these statistics, it can be understood that the cost of living in Izmir is relatively low.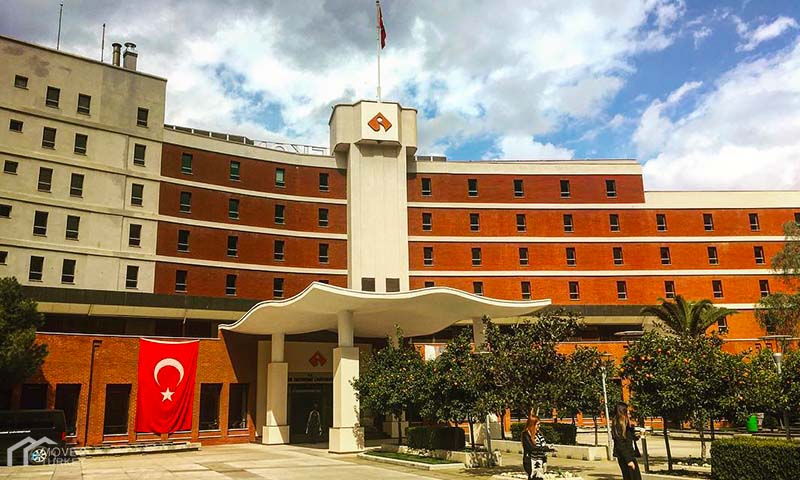 Is it easy to find a job in Izmir?
The main industry of Izmir residents is agriculture, and the city exports 6% of Turkey's agricultural exports. However, due to the state of the city's port, there are many other businesses in Izmir.
There are also many branches of big international companies in Izmir. Given the importance of this city as a tourist destination, it is easy to find work there.
What are the conditions for buying a home in Izmir?
In Izmir, most homes are new and you can easily find a small house at a reasonable price. You can also find several new housing projects under construction in Izmir.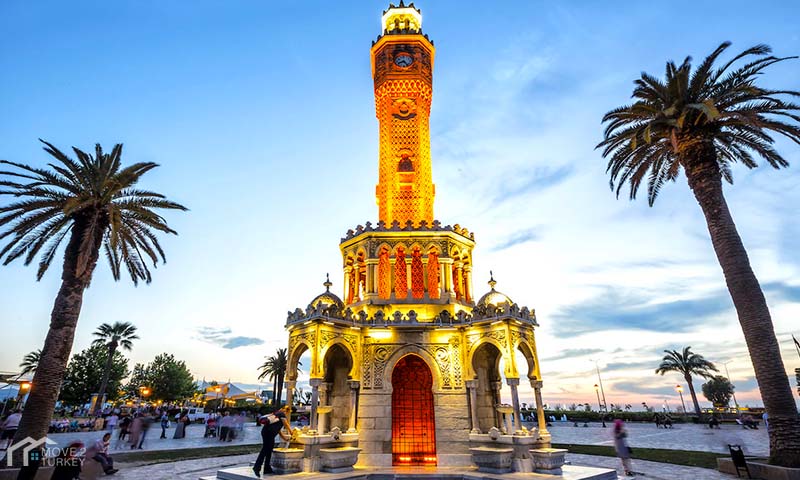 The bottom line in choosing living in Istanbul or living in Izmir
Due to its geographical location, the possibility of Turkey joining the European Union in the future is very high, so buying a house and investing in any city in Turkey, whether in Istanbul or Izmir, will be a very successful investment without a doubt.
To choose the right city for you, it is best to know your living conditions first. Do you like to live in a crowded city? Are you adapted to the Mediterranean climate? Do you want to see crowds of tourists from different countries on the street every day? Are you looking for a quiet life to immigrate or are you looking for investment and job opportunities? You need to answer these questions in order to choose the right place to live for yourself and your family.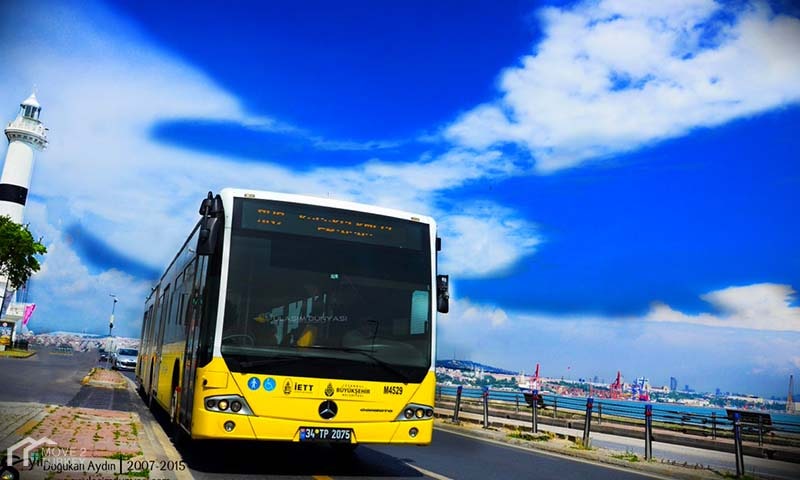 Istanbul ranks better than Izmir in terms of trade, business and economy. But it is very crowded and it can be said that it is full of tourists on most days of the year.
In terms of cost of living, food prices are almost the same in both cities. Agricultural products in Izmir are cheaper than Istanbul.
In terms of transportation, the price of fuel is fixed in all Turkish cities and is considered high compared to America or the Arab Gulf countries, so public transportation must be used. Since Istanbul is bigger than Izmir, you have to pay more to move from one place to another.
The educational facilities and conditions of schools and universities in both cities are almost the same, but given that Istanbul is larger than Izmir, it has more educational centers with higher global ranking. However, there are also large schools and universities in Izmir, some of which are public and some are private.
The prices for renting or buying a home in Istanbul are slightly higher than the prices in Izmir. Where you have to pay more to rent or buy a house in the center of Istanbul compared to the center of Izmir.
Finally, both cities in Turkey have got good facilities for a carefree life. But Istanbul is relatively more crowded than Izmir due to the mentioned conditions. On the other hand, Izmir is suitable for a quiet life away from the hustle and bustle, and it is no less than Istanbul.
In the end, you, yourself are the only person who can answer this question. living in Istanbul or living in Izmir? According to your taste, conditions and goals.