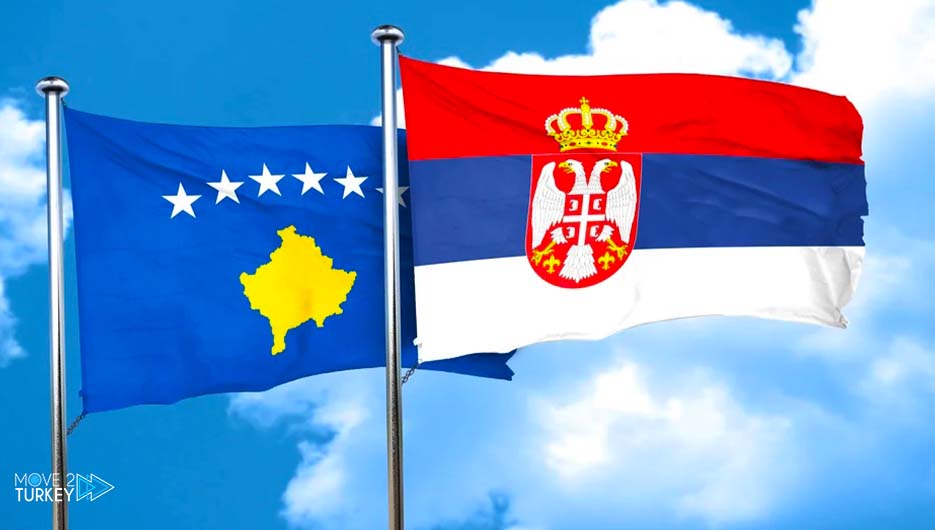 The Turkish Ministry of Foreign Affairs announced that it welcomed the recent agreement between Serbia and Kosovo on the appendix related to the implementation of the normalization agreement between the two countries within the framework of the road map presented by the European Union.
In its statement on Sunday, the ministry expressed its hope that Serbia and Kosovo will abide by the provisions of the appendix related to the implementation of the agreement.
Within the framework of the road map for the European Union, Serbia and Kosovo reached, on February 27 in Brussels, an agreement to normalize relations, followed by the two countries' agreement on March 18 in the Macedonian town of Ohrid on an appendix to implement the agreement.
The Turkish Foreign Ministry statement referred to the contacts made by President Recep Tayyip Erdogan with his counterpart Aleksandar Vucic and Kosovo Prime Minister Albin Kurti and Turkey's support for all contributions aimed at normalizing relations between Serbia and Kosovo.
Kosovo, which has a majority Albanian population, broke away from Serbia in 1999 and declared its independence in 2008.
Serbia still considers Kosovo part of its territory and supports a Serb minority there.