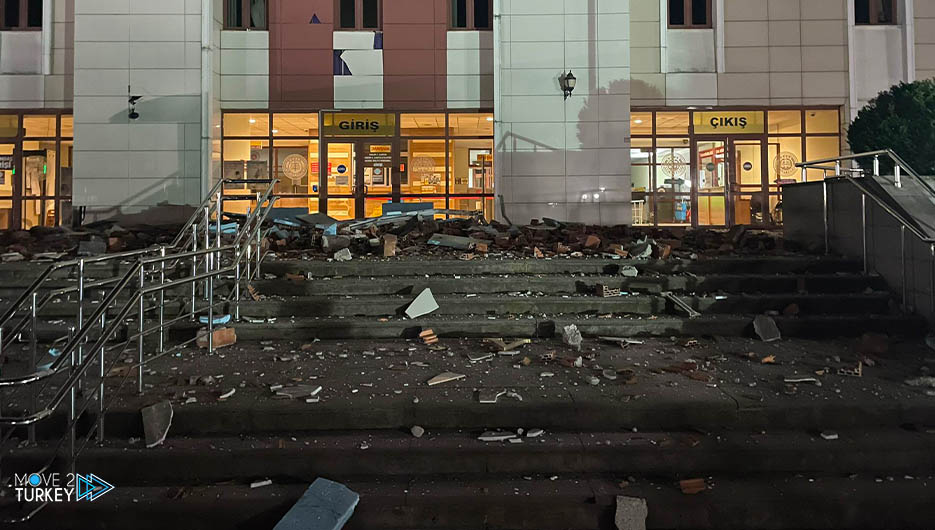 The Turkish citizen, Hikmet Çelebi, 47, was killed when he fell to the ground while trying to get out of his house, the moment an earthquake occurred in the state of Duzce, northwest of the country, at dawn on Wednesday.
According to informed sources, Chalabi fell to the ground while trying to leave the house at the moment of the earthquake.
He added that his fall caused bleeding in the brain, and that the medical staff at Ataturk State Hospital in the state were unable to save him.
Turkish Interior Minister Süleyman Soylu announced earlier that about 50 people were injured in the earthquake, which had a magnitude of 5.9.
And that the earthquake led to the collapse of a shop in Duzce and damaged about 8 buildings, including the Justice Palace.
A 5.9-magnitude earthquake hit the state of Duzce at dawn on Wednesday, which was felt by residents of Istanbul and neighboring states.
According to the Turkish Emergency and Disaster Management "AFAD", the earthquake occurred at 04:08 (01:08 GMT) in the "Gol Yaka" district of Duzce, at a depth of 6.81 kilometers below the surface of the earth.