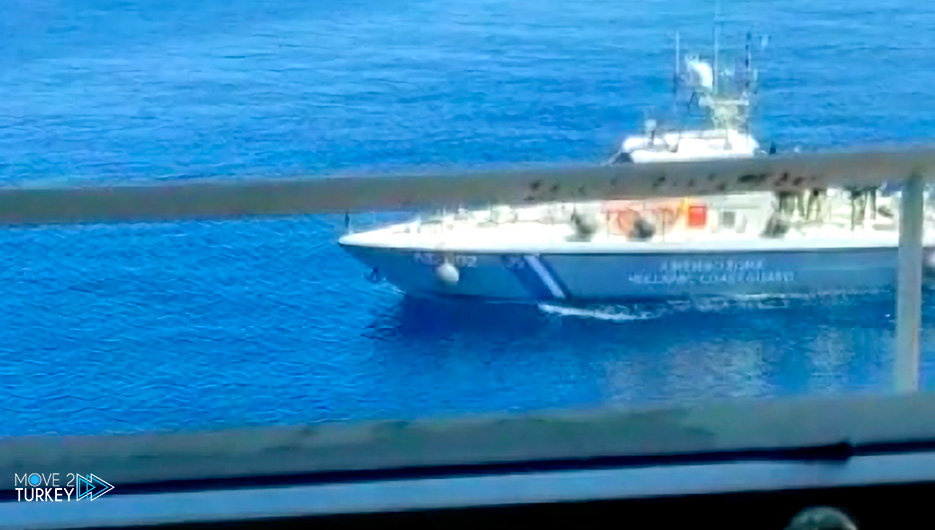 Ankara has lodged a protest against the Greek coast guard units targeting a merchant ship while it was sailing in international waters off the island of Bozcaada in the northwestern Turkish state of Çanakkale.
According to information from Turkish diplomatic sources, two Greek coast guard boats fired today at a commercial vessel in international waters, 11 nautical miles southwest of the island of Bozcaada.
The sources pointed out that the ship bears the name "Anatolian" and raises the flag of Comoros and is intended for Ro-Ro voyages, and that the accident occurred at 10.27 GMT.
She added that the Greek elements left the area after the Turkish coast guard boats arrived in the area.
She said that Turkey immediately took the necessary initiatives against Greece in Ankara and Athens and lodged a protest over this incident, which is completely contrary to international law, drew attention to its seriousness and demanded an immediate investigation and explanation.
Earlier, the Turkish Coast Guard Command announced that a commercial ship came under fire from two Greek coast guard boats, and that the attack did not result in deaths or injuries among its 18 crew members (6 Egyptians, 4 Somalis, 5 Azerbaijanis and 3 Turks).
The command stated in a statement that it assigned two boats to escort the ship, and that an investigation had been launched into the incident on the instructions of the duty public prosecutor in the province of Janak Qala.
In a related context, the Coast Guard Command published scenes documenting the moment the Greek units harassed the ship and the places where bullets penetrated the ship.