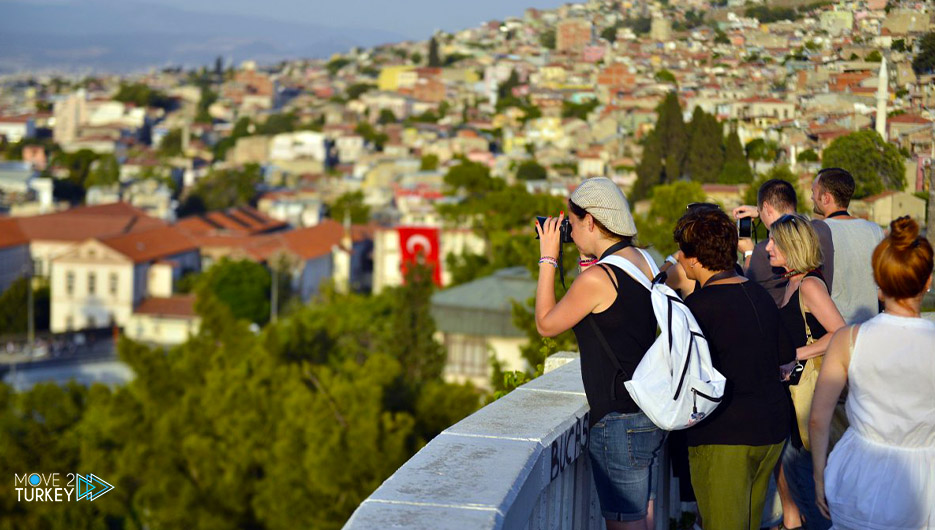 Mehmet İşler, Vice President of the Federation of Operators and Workers in the Turkish Hotel Sector, said that his country witnessed a good tourist season, pointing to work to attract 53 million tourists during 2023.
Eichler added that this is despite the conditions of the war in Ukraine and the downturn in the energy and food sectors in the world.
He added that by taking sound steps in the field of tourism, Turkey was able to overcome the crises that faced the global tourism sector during the Corona pandemic.
He pointed out that the large number of tourists during this season is an indication of the success achieved by Turkish tourism through cooperation between the public and private sectors in order to find effective solutions to crises and problems.
He stated that the good performance achieved by the tourism sector in the summer months will continue to record important successes during the winter months.
And he added, "When European tourists come to our country, they can enjoy a calm natural atmosphere, a healthy diet, get rid of exorbitant energy bills in their countries, get good service and participate in a wide range of sporting and social activities."
He added that Turkey has taken initiatives to increase the number of tourists from Europe, adding, "Currently, reservations for the winter season are increasing by 20 to 25 percent compared to last year."
He added, "We organize tourism packages under the supervision of a group of specialists, including sports and social activities, as well as offers related to medical tourism and diet."
Eichler expressed his happiness, "because the increase in demand for tourist offers will contribute significantly to revitalizing the tourist season and increasing the hotel occupancy rate."
He pointed to the desire that the period between next November and April be very active, adding that "Turkish tourist offers have received wide interest in European countries, especially Britain, Germany, the Netherlands and central European countries."
He explained that "most of the offers provide tourists with a nice vacation for two weeks in different regions of Turkey, especially in Istanbul, Izmir and Antalya, where there are tourist and health facilities and strong infrastructure."
The spokesman expected that "the tourism sector in Turkey will receive more than 47 million tourists this year," pointing to work "to attract 53 million tourists during the year 2023."
"We consider this number to be an important target for the sector and I think we will achieve that," he added.
He pointed out that "the extension of the tourist season will contribute to providing job opportunities, especially in the winter months, when the number of tourists decreases and the bulk of employees in hotels are being laid off."