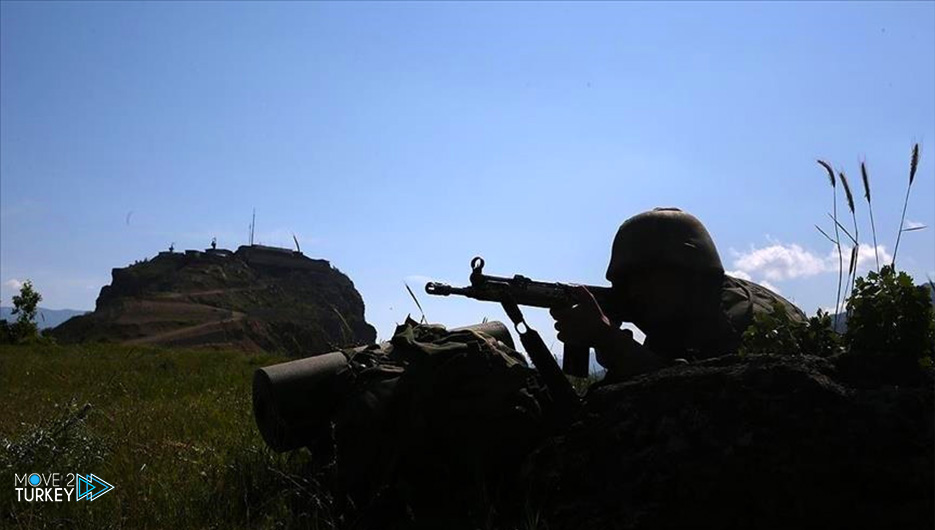 On Wednesday, the Turkish Interior Ministry announced the neutralization of terrorist Fidan Kurdpinar from the PKK organization, which is on Ankara's gray list of wanted persons.
Turkey's "most wanted terrorist list" includes 5 sub-lists, which are red, blue, green, orange, and gray.
The ministry said in a statement that the neutralization of the terrorist took place on August 19 in the framework of the "ARN-1" operations in the southeastern Turkish state of Van.
The statement added that the Turkish authorities had allocated a reward of 500,000 Turkish liras (about $60,000) for information on the whereabouts of the terrorist Kurdpinar.
The Ministry of Interior launched a series of "ARN" operations against the terrorist organization on January 10 last.
It is noteworthy that the name "Arn" was given to these operations about the Turkish young man, "Arn Bulbul", who was martyred by PKK terrorists on August 11, 2017.