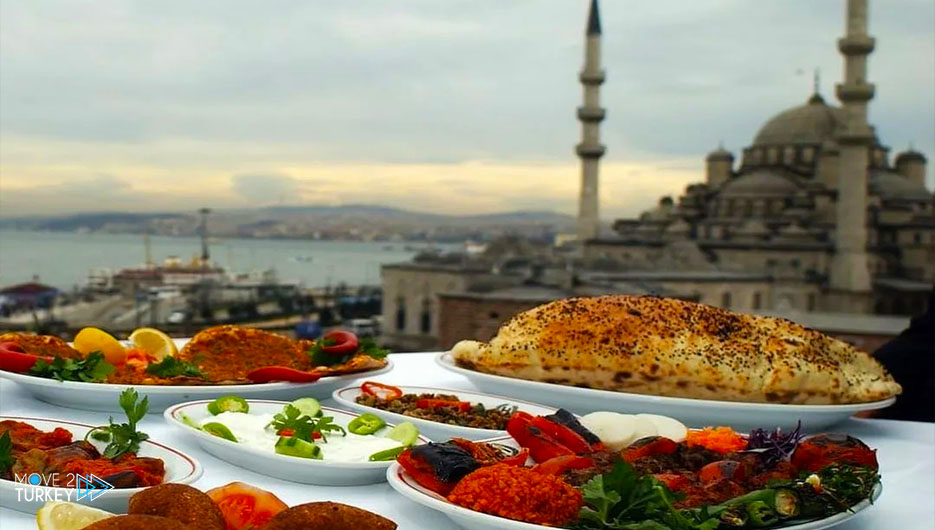 The activities of the 15th Turkish-Arab Food and Agriculture Exhibition kicked off on Wednesday in Istanbul, with the participation of more than a thousand Arab businessmen from 18 countries.
The exhibition is organized between 25 and 27 August by the "TrapExpo" of the Joint Cooperation Association of Turkish-Arab Countries at the Pullman Istanbul Hotel near Ataturk International Airport.
In a speech during the opening ceremony of the exhibition, the President of the Joint Cooperation Association of Turkish-Arab Countries and the Tunisian Honorary Consul in Izmir Subuhi Attar said that they want to create a bridge between Turkey and the Arab countries.
He added that they aim to increase Turkish investments in Arab countries and vice versa and to implement joint economic development between Turkey and Arab countries.
In turn, Israfil Korolai, Vice Chairman of the Istanbul Chamber of Commerce, stressed the importance of the exhibition, expressing confidence in its contribution to strengthening cooperation relations between institutions, companies, and participating countries.
Businessmen from many countries will participate in the exhibition, such as Bahrain, Algeria, Iraq, Jordan, Kuwait, Libya, Morocco, Oman, Palestine, Qatar, Sudan, Tunisia, Yemen, Azerbaijan, Uzbekistan, Kazakhstan, and Kyrgyzstan.