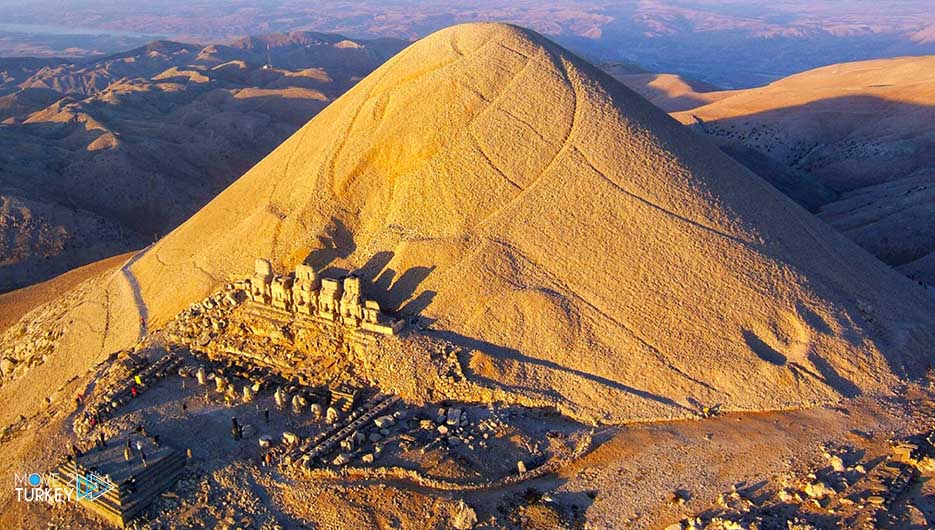 The number of visitors to Mount Nemrut in the state of Adi Yaman in southern Turkey has reached about 223,000 people since the beginning of the current year 2022.
Mount Nemrut is included in the list of the World Cultural Heritage of the United Nations Educational, Scientific and Cultural Organization "UNESCO" and rises two thousand and 150 meters above sea level.
The mountain is considered the capture point of eastern and western civilizations and is known as "the best place to watch sunrise and sunset".
It also contains statues, some of which are 50 meters long and 150 meters in diameter, belonging to the Kingdom of Commagene during the Hellenistic period BC.
Wali Adi Yaman Mahmoud Jokhdar stated that the number of visitors reached 222,129 as of November 6.
He pointed out that the effects of the Commagene civilization can be seen everywhere in the city, not only on Mount Nemrut, indicating that the latter tops the list of places to see in UNESCO.
Mahmoud Jokhdar confirmed that the state's goal is to have the number of visitors to the mountain reach 250,000 by the end of this year.
The Kingdom of Commagene means "community of the living" and existed as a kingdom independent of Mithridates Callencus I at the beginning of the first century BC.