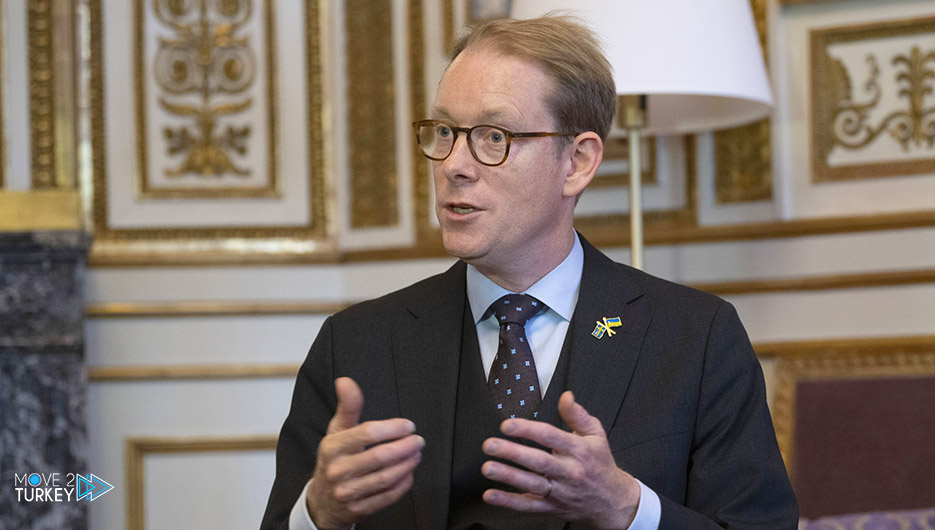 Swedish Foreign Minister Tobias Bellström confirmed that Turkey is a democracy and that they have no contact with the terrorist PKK organization.
In statements to the Swedish newspaper Aftonbladet on Sunday, he indicated that talks with Turkey on NATO membership are going better than they were with the previous Social Democratic Party government.
"Turkey holds free elections. It applies the principles of democracy. If a human rights issue arises, we can tell its government without hesitation," Billstrom said.
He stressed that there are no topics on their agenda to communicate with terrorist organizations such as the PKK.
Swedish Prime Minister Ulf Christerson will pay an official two-day visit to Turkey on Monday at the invitation of President Recep Tayyip Erdogan.
In late June, Turkey, Sweden and Finland signed a tripartite memorandum of understanding regarding the two countries' membership in NATO, in which they pledged full cooperation with Ankara in combating terrorist organizations.