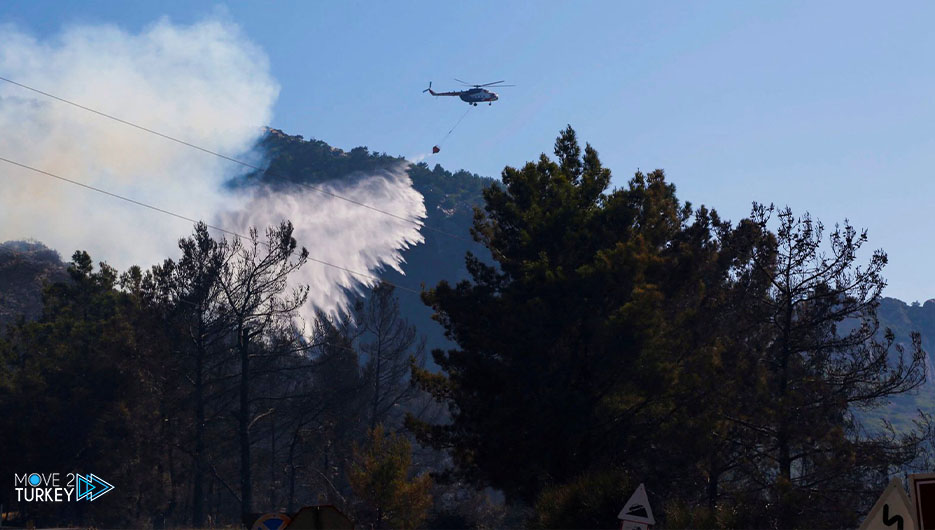 The Turkish Minister of Agriculture and Forestry, Vahid Kirishci, announced that the forest fire in Dacha district of the western state of Mugla has been brought under control.
Kirishji said in a press conference that the fire affected a forest area of 300 hectares, and agricultural land area of 400 hectares.
He added that 3,520 citizens were transferred from the area as a precaution due to the fire, pointing out that the fire damaged 10 houses.
He explained that the fire did not lead to the registration of deaths, adding that 13 injured citizens were treated and left the hospital, while 7 are still receiving treatment.