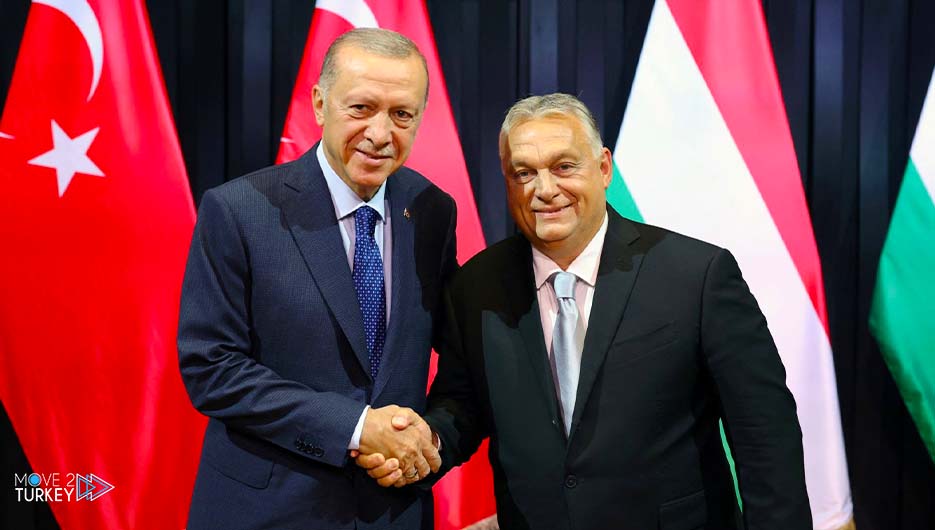 The Turkish Petroleum Pipeline Company "BOTAŞ" announced the signing of a "historic" agreement with Hungary in the field of natural gas export.
The company said in a statement on Monday that the agreement was signed with the government company MVM CEEnergy in line with Turkey's strategic goals in the field of energy.
The company stated that the agreement comes within the framework of Turkey's vision to become a central country in the field of natural gas.
It added that the agreement was signed by Turkish Minister of Energy and Natural Resources Alp Arslan Bayraktar, Undersecretary of the General Department of the Hungarian Ministry of Energy Gabor Çibek and Director General of "BOTAŞ" Burhan Ozjan.
The statement pointed out that shipments of natural gas are expected to start arriving from Turkey to Hungary as of next year.
It pointed out that the agreement also constitutes cooperation in the use of LNG infrastructure in Turkey and storage facilities in the two countries.
The statement stressed that the agreement is the first to export gas to a European country that does not border with Turkey, noting that it will contribute to ensuring the security of natural gas supplies to Europe.
It is noteworthy that Turkey signed last January an agreement with Bulgaria to export 1.5 billion cubic meters annually for a period of 13 years.