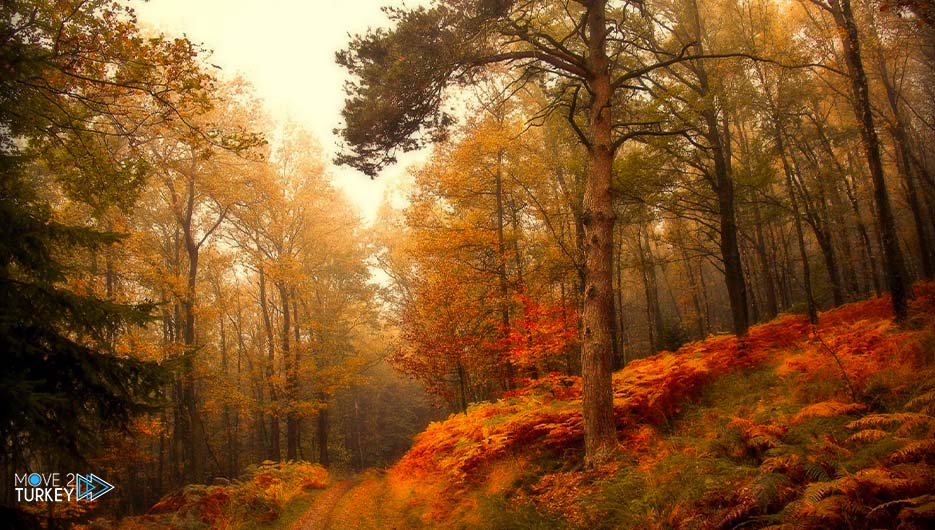 The forests of the Black Sea region in northern Turkey began to become yellow and red in autumn, to gain a charm that added to the scenic landscapes in the region.
The Tasli Yatak forests were observed, which is located 25 km from the Waqf Kabir district in the state of Trabzon, at an altitude of 1450 meters above sea level.
Autumn colors in all their shades added charm to the place covered by pine trees and punctuated by rivers and waterfalls.
Usually, this season of the year, the region witnesses a large turnout of photography enthusiasts and lovers of walking in the lap of nature.