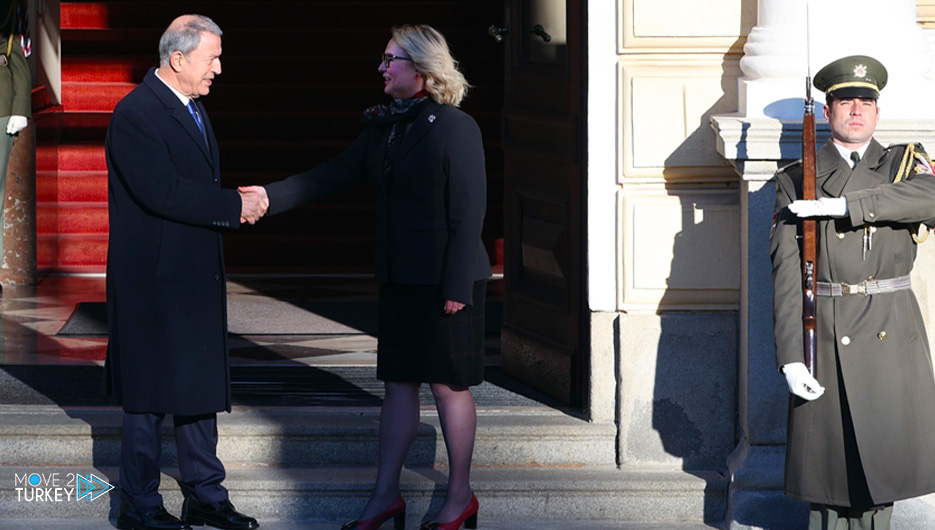 Turkish Defense Minister Hulusi Akar and his Czech counterpart Jana Chernokhova discussed bilateral relations and security and defense issues.
Akar met his counterpart, Chernokhova, on Tuesday, as part of his official visit to the Czech capital, Prague.
Chernokhova received the Turkish minister with a military reception ceremony before heading to the Ministry of Defense building to hold a meeting at the level of the delegations of the two countries.
The two sides discussed bilateral relations, regional defense and security issues, as well as cooperation in defense industries.