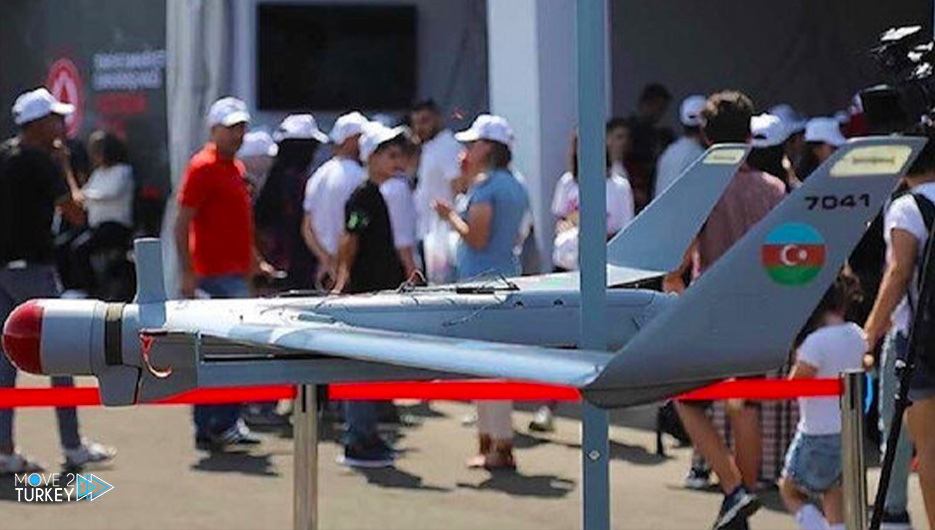 The "Black Sea Technovist" festival in northern Turkey witnessed a turnout to see the new generations of Azerbaijani drones "Itti Quvan", "Orbiter 2", "Orbiter 3" and "Orbiter 4".
The section on displaying the Azerbaijani marches on Tuesday was well received by visitors who took souvenir photos, especially in front of the "Itti Kavan" suicide march.
Deputy Minister of Digital Development and Transport Roshan Rostamov said that the locally produced rallies in his country participated in activities in different countries and achieved success there.
"Our marches proved themselves, especially in the Karabakh war with Armenia," he added.
On Tuesday, the activities of the "Black Sea Technovist 2022" festival for aviation and space technology were launched in the northern state of Samsun, which will continue until September 4.
TechnoFest is considered the largest festival in the world in the field of aerospace technology and an important way in Turkey to discover the talents of young people to showcase their technological innovations such as missiles, robots, drones and green technology.