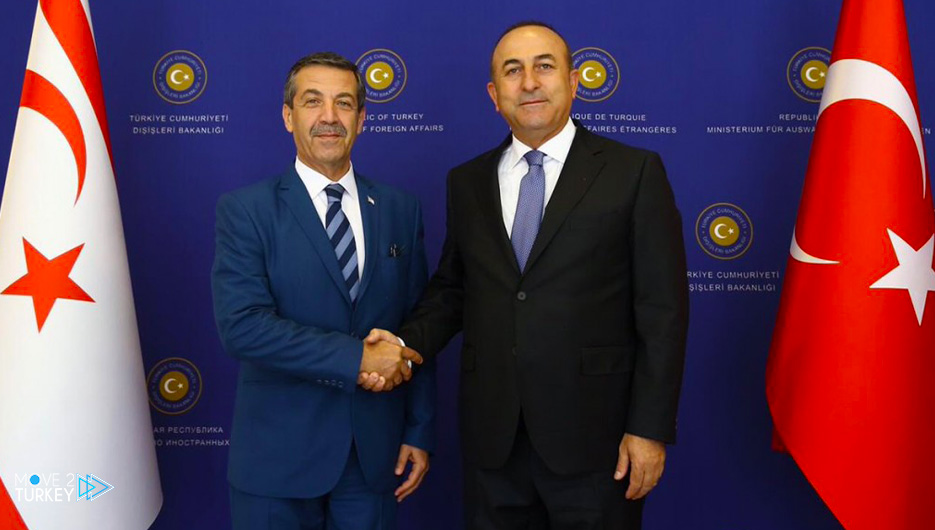 Turkish Foreign Minister Mevlüt Çavuşoğlu received his counterpart in the Turkish Republic of Northern Cyprus, Tahsin Ertuğruloglu, at the Turkish Foreign Ministry headquarters in the capital, Ankara.
This came on the occasion of the Victory Day and the Day of the Turkish Armed Forces, which Ankara celebrates on August 30 of each year.
Çavuşoğlu said in a tweet: "On our victory day we host the Turkish Republic of Northern Cyprus Foreign Minister Tahsin Ertuğruloglu. Together we destroyed the dreams of those who tried to eliminate us in 1922 and 1974."
Today, Ankara commemorates the victory over the Allied forces and the invading Greek forces on August 30, 1922, which is a national holiday in Turkey and the Turkish Republic of Cyprus.