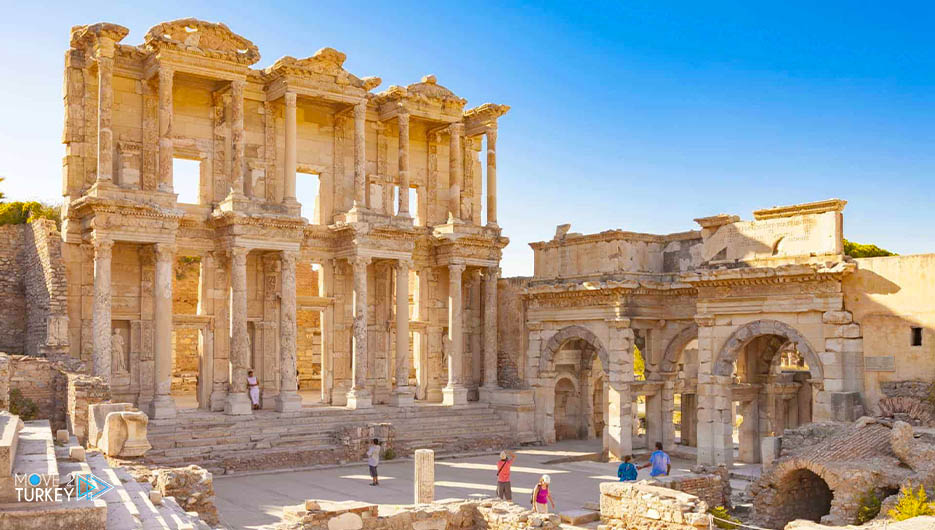 The number of visitors to the ancient city of Efes in western Turkey increased by 91 percent during the first seven months of this year, compared to the same period in 2020, to reach 340,000.
The number of visitors to the ancient city exceeded 340,000 between January 1 and July 31, 2021, after recording 178,000 during the same period last year due to the Corona epidemic.
Tourists from the United States and European countries made up most of the visitors to the ancient city.
The director of the Efes Museum of Antiquities, Cengiz Topal, said that the Ministry of Health, in cooperation with the Ministry of Culture and Tourism, took several measures in the ancient city after the outbreak of the epidemic.
In his statements, he indicated that a limited number of people are allowed to roam at the same time inside the ancient city.
Efes is one of the oldest tourist areas in Turkey with its long past that extends for tens of centuries, which annually attracts about 2.5 million tourists from all over the world.
The archaeological city of Izmir, western Turkey, was included in the list of World Cultural Heritage in 2015.
It contains a large stock of historical and cultural relics dating back to 6,500 BC.