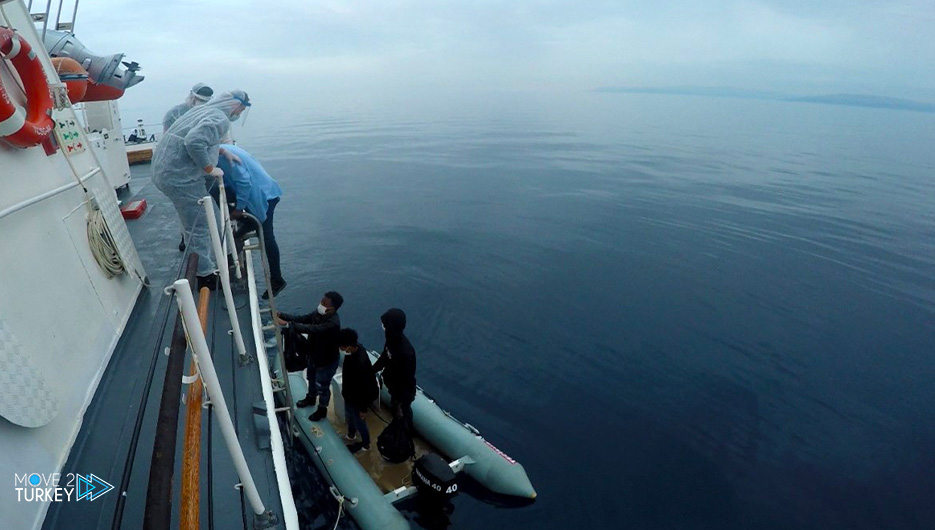 Teams of the Turkish Coast Guard Command rescued 12 irregular immigrants on Friday off Balıkesir state, which overlooks the Aegean Sea in the west of the country.
The Coast Guard Command said in a statement posted on its website that it had received a report of the presence of migrants on board a life raft off the "Ayulaq" district of Balikesir.
The statement indicated that a team affiliated with the command went to the area and succeeded in rescuing 12 migrants, who were found to have been forcibly returned by the Greek authorities to Turkish territorial waters.
The migrants were handed over to the Immigration Directorate in Balıkesir for legal action.