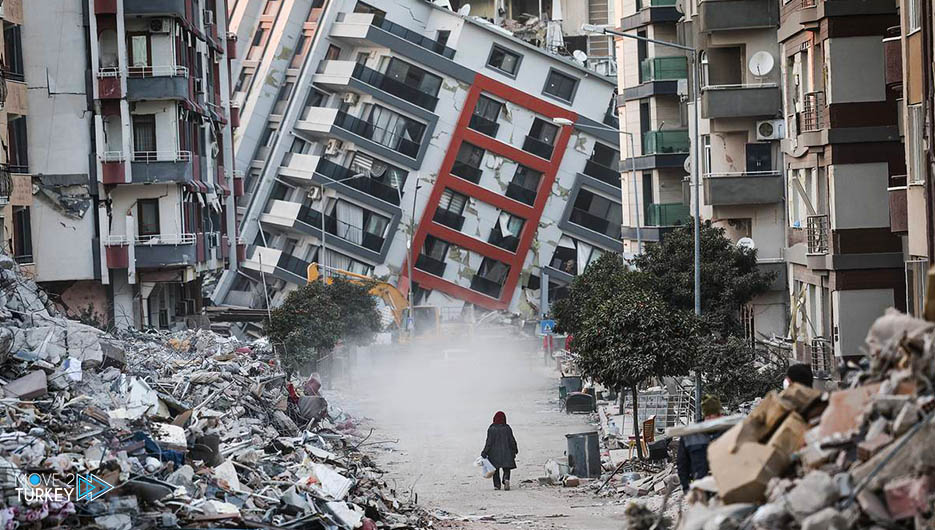 The head of the Turkish Disaster and Emergency Management Agency, AFAD, Yunus Sezer, announced that the death toll from the earthquake in the south of the country has risen to 40,642.
This came in a statement made by Sezer from the "AFAD" coordination center in the capital, Ankara, on Saturday.
Sezer said the search and rescue work would be largely finished by Sunday evening.
"The search and rescue effort will probably continue in a few buildings," he added.
He pointed out that 5,700 aftershocks occurred after the double earthquake that struck Kahramanmaraş on February 6.
He explained that cash aid worth 10,000 pounds ($531) was granted to more than 682,000 citizens, noting that cash assistance is still being provided to citizens.
For his part, Turkish Minister of Health Fahrettin Koca announced that the number of injured people receiving treatment in the hospitals of the ten affected states reached 6,108 people.
He explained, in a statement from the coordination center of "AFAD" in the state of Hatay, that the total number of injured people receiving health care in all states reached 21,859 people.
He indicated that 13,612 people had completed treatment.
On February 6, a double earthquake struck southern Turkey and northern Syria, the first measuring 7.7 degrees and the second 7.6 degrees, followed by thousands of violent aftershocks, which left huge losses of lives and property in both countries.