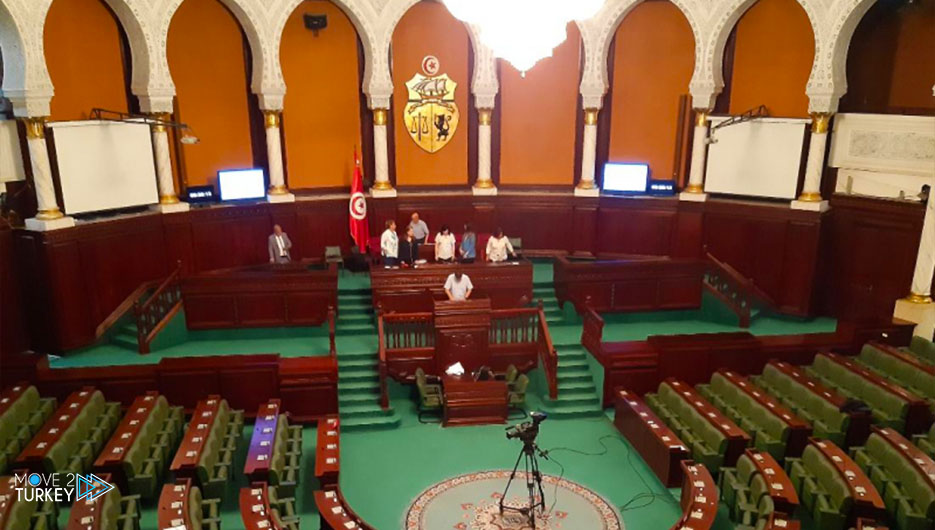 Tunisia's House of People's Representatives (Parliament) on Tuesday approved a loan agreement from the World Bank worth $300 million to face the repercussions of the coronavirus pandemic.
According to the agreement approved in a plenary session, the loan will be allocated to support the social protection project for those affected by Corona.
The loan agreement was approved by 107 deputies, and 5 others abstained from voting in the session in which 112 deputies out of 217 total members of parliament participated.
According to the agreement approved by Parliament, the social protection program financed by the World Bank loan will be implemented by the General Authority for Social Advancement of the Tunisian Ministry of Social Affairs, and over 3 years, from May 2021 to March 2024.
The loan will directly finance cash subsidies for poor families from the state budget, according to the agreement.
As Tunisian Minister of Social Affairs Mohamed Trabelsi said during the parliament session: "The aid that will be financed by the loan.
Which will be directed to poor families affected by the Corona pandemic, with exceptional aid linked to an exceptional circumstance.
The Tunisian government signed the loan agreement with the World Bank on April 2.
The Tunisian economy was hit hard by the coronavirus crisis, and contracted by 8.8% in 2020.
The World Bank expects the negative effects of the pandemic on the Tunisian economy to continue during 2021, with the poverty rate in the country rising to 21 percent.
As of Tuesday, the total number of coronavirus infections in Tunisia reached 355,732, including 12,980 deaths, and 311,340 recoveries.