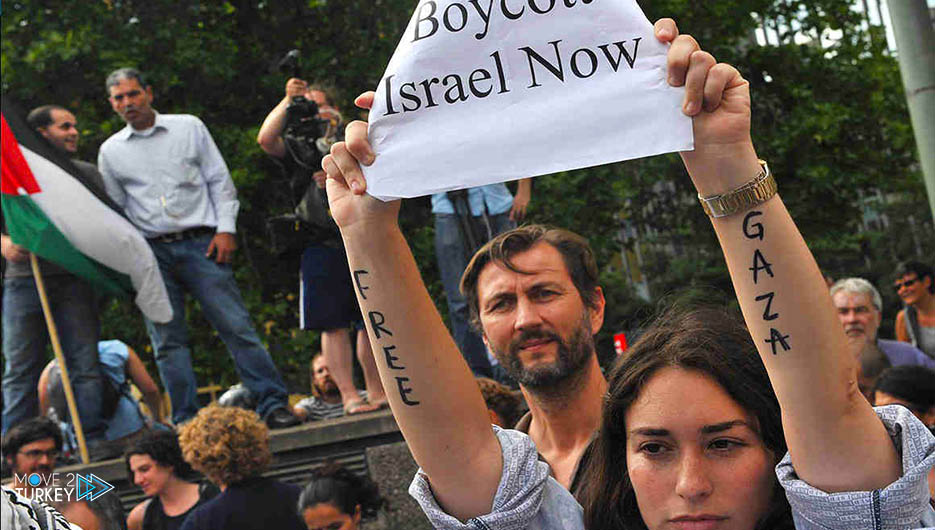 The bloody Israeli attacks on Gaza are being protested around the world, and thousands have gathered at Cottbusier Tor Square in Berlin, the capital of Germany, and chanted anti-Israel slogans.
In Berlin, a demonstration took place to protest against the Israeli attacks on the Al-Aqsa Mosque and the Palestinians.
Thousands of people gathered in Cottbusier Tour Square in the Kreuzberg region for a demonstration organized to protest the Israeli attacks on East Jerusalem and the Palestinians at the invitation of several Palestinian associations.
The high number of martyrs in the Israeli attacks
The protesters who then marched along Corbusier Dam and Sonnenallee Streets marched to the front of Neukölln Town Hall.
The demonstrators carried banners reading "Freedom for Palestine," "Jerusalem, the Capital of Palestine," and "The Shame of the European Union," and chanted slogans against Israel.
Some Turks who watched the event from the windows of their homes along the road supported the demonstrators with Turkish flags, and the demonstrators chanted "Turkish" slogans.
Blood and tears have not stopped in Palestine for 73 years, and during the demonstration, intense security measures were taken.
The police arrested a group of protesters who did not adhere to the social distancing rule against the Coronavirus pandemic, and did not allow them to walk on Sonnenallee Street.
Despite the warnings, the police have arrested several people in this group on grounds that they violated the infection law.