President Erdogan's government has put the development of economic relations on the agenda as an important and strategic goal, unlike the opposition parties.
According to the Anadolu news agency, Turkey hosted the Chinese Foreign Minister yesterday.
Chinese Foreign Minister Wang Yi, who is on a regional tour, traveled to Ankara after his visit to Riyadh and met his Turkish counterpart, Cavusoglu, on the first stop.
In addition to his work as China's foreign minister, Wang Yi is a prominent member of the Communist Party Leadership Council.
Commenting on his meeting with the Chinese official, Mevlüt Çavuşoğlu wrote:
"On the fiftieth anniversary of the establishment of diplomatic relations between Ankara and Beijing, we discussed with the Chinese Foreign Minister the potential for economic cooperation. Our cooperation in combating the Coronavirus continues and we have shared our sensitivity with him about the Uyghur Turks."
After the meeting between the foreign ministers of China and Turkey, a detailed meeting was held between the two delegations, after which Wang Yi was escorted to see a photo exhibition, showing pictures of Turkish-Chinese cooperation in combating Coronavirus and the arrival of Chinese vaccines in Turkey.
After his meeting with the minister and attending a meeting of commercial and political delegations, the Chinese foreign minister went to the Bastepe Palace to meet the Turkish President at the Presidential Palace.
The conversation between Erdogan and the Chinese foreign minister lasted seventy minutes and no information about its content was leaked to the media.
Economic interests
Evidence shows that, in order to strengthen Turkey's relations with China, Erdogan's team is thinking more about strengthening trade ties than anything else, and trying to overcome all political issues and margins.
In the grand plan, Turkey plans to increase exports to China, and although it has not scored impressive wins yet, important steps have been taken in 2019 and 2020.
Rafet Akgunay, an analyst at the Ankara Center for Policy Studies (APM) wrote:
"The Middle East is very important to China and Turkey."
Initially, both countries want to increase their economic productivity in the region.
China is increasingly dependent on oil and gas resources in the Middle East.
In fact, since 2019, China's oil imports from the Middle East accounted for more than 44% of total oil imports.
Chinese products accounted for 10.2% of Turkish imports in 2017, equivalent to only 1% of Chinese exports.
The trade balance between Turkey and China is evolving with a marked increase in China's favor.
"Thus, while imports from China in 2019 amounted to $ 18.4 billion, Turkey only exported $ 2.9 billion worth of goods to this country."
Hence, the AKP government has placed the development of economic relations on the agenda as an important and strategic goal.
Troubled margins of Uyghur supporters in Ankara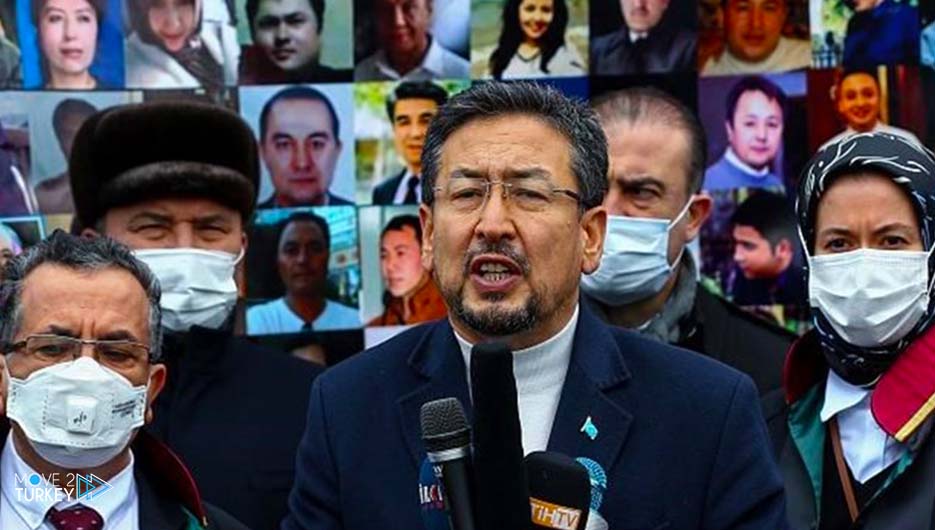 The Chinese foreign minister's visit to Turkey was not without controversy, and as expected, the Uyghur nationalist parties, angered by the Beijing Communist government's treatment of East Turkestan Muslims, came to the embassy and organized a protest march in Ankara.
On the other hand, Uyghur supporters showed pictures of the camps and asked why there were training camps, watchtowers and barbed wire walls.
But Du Brinjic, leader of the National Communist Party, whom his opponents call "the lover of China", said the camps are not centers of cultural and religious exploitation, assimilation and torture, but rather training centers for skills-strengthening.
China and the Syrian crisis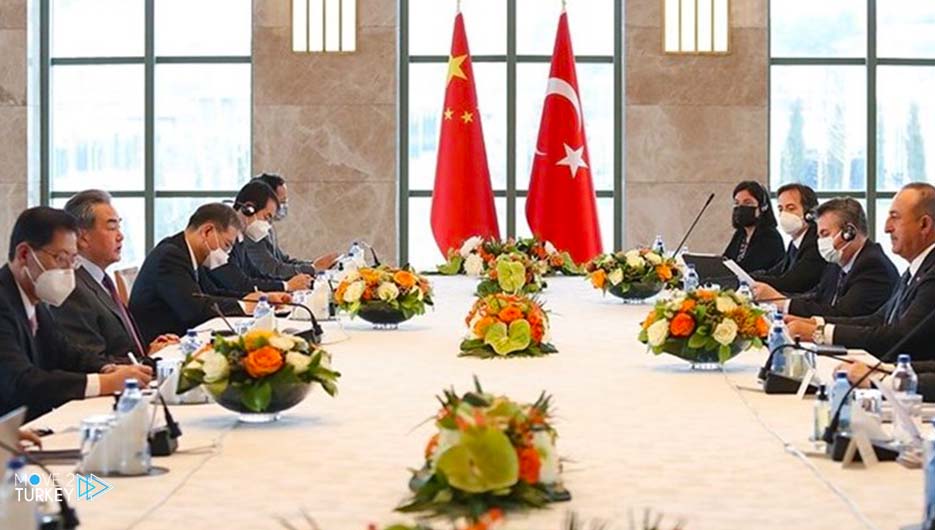 One of the important issues that could cast a shadow over relations between Ankara and Beijing is the crisis of Syria.
The truth is that China has not interfered much in Middle Eastern affairs due to its trade-oriented foreign policy.
But the Syrian crisis is also important to China, as thousands of extremists from East Turkestan have traveled hundreds of kilometers from China to Turkey and Syria and are now in Idlib.
Of course, the issue of China and Turkey in the Syrian case is not only about Uyghur extremists, but also economic competition in the future Syrian reconstruction process.
It is also important to note that China and Turkey, in addition to Syria, are also competing in trade and investment in Iraq and Africa.
Turkey, Chinese missiles and Shanghai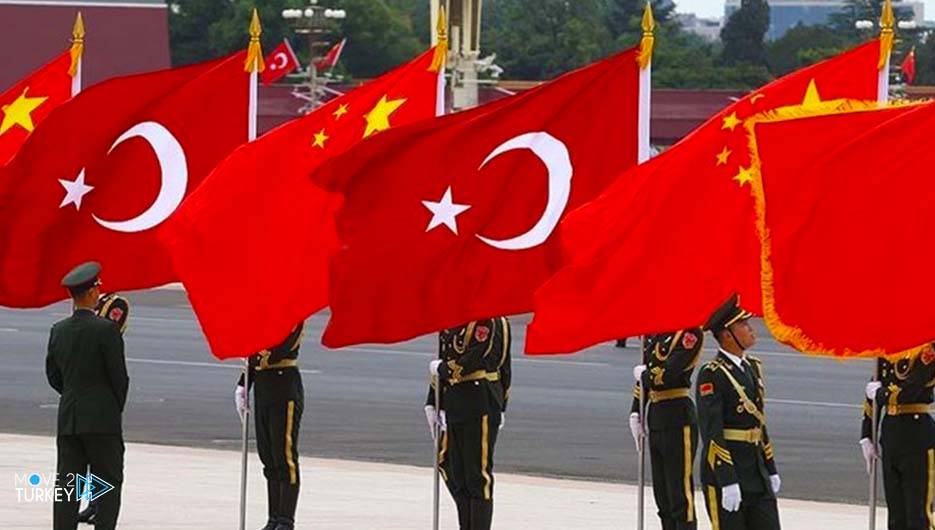 The pursuit of military cooperation between Turkey and China was a goal first taken in the 1990s.
Some agreements on joint production of missiles were signed and implemented, and negotiations were suspended in 2013 for the joint production of long-range missiles with Chinese technology in 2015 due to the withdrawal of the Turkish side.
As a member of NATO, Turkey first conducted joint military exercises with China.
Again during this period, although Recep Tayyip Erdogan repeatedly expressed his desire to join the Shanghai Cooperation Organization, the request was met with silence by the Chinese.
As a result, Turkish-Chinese relations remained only on the commercial path, and promoting trade and attracting Chinese tourists, as well as the party of large Chinese investors, became one of Erdogan's main goals.