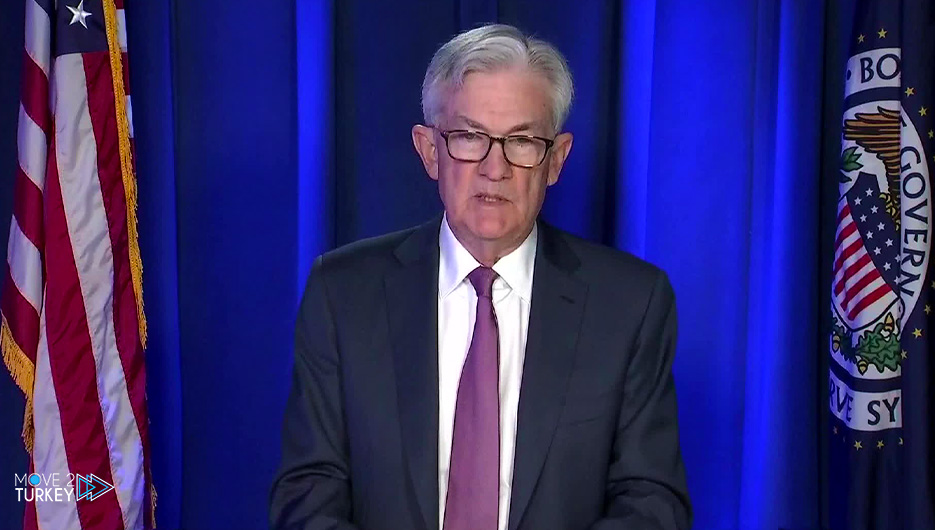 Federal Reserve Chairman Jerome Powell said on Monday that there is a need to act quickly to bring down inflation.
This came in a speech by the President of the US Central Bank before an economic conference organized by the National Association for Business Economics in Washington, DC, and published by the bank on its official website.
"The current picture is very clear, the labor market is very strong, inflation is very high, and there is a clear need to act quickly to bring the monetary policy stance back to a more neutral level," Powell said.
And moving to more restrictive levels if that is what is required to restore price stability."
Last Wednesday, the US Federal Reserve raised its key interest rates by 25 basis points to a range of 0.5%.
"If we determine that it is appropriate to move more aggressively by raising the federal funds rate by more than 25 basis points at a meeting or meetings, we will do so," Powell said.
The US official expected the interest rate to reach 1.9 percent by the end of the year.
US inflation recorded its highest level in 40 years, rising to 7.9 percent in February, far from the Federal Reserve's target rate of 2 percent.
Powell predicted that the Russian military operation in Ukraine, which has disrupted supply chains and soared energy and commodity prices, will have "significant effects on the US economy and the global economy."