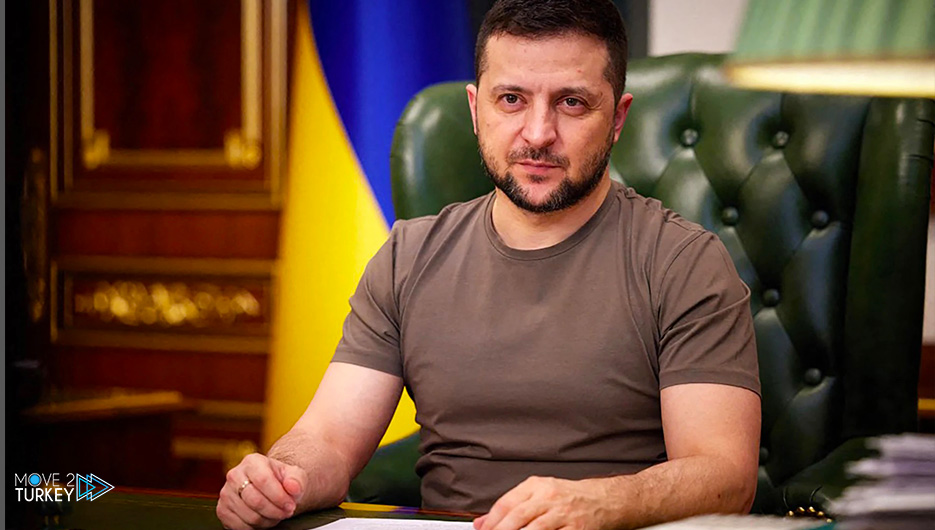 Ukrainian President Volodymyr Zelensky said his country will not bow to Russia's ultimatum on handing over cities like Mariupol.
This came in a statement made by Zelensky to European media, in which he touched on Russia's conditions for stopping the war.
"We can't do it practically, to do that requires eliminating everyone," he added.
He noted the fierce Ukrainian popular resistance to the Russian forces in the Russian-occupied areas of Ukraine.
"They (the Russians) tell us, give us Kharkiv, Mariupol and Kyiv, and this is what neither the residents of those cities nor the president of the country will do, and we will not accept the ultimatum, so let them destroy us first," Zelensky said.
He stressed that Russian threats will not benefit Moscow in its war with Ukraine.
On Sunday, the Russian Defense Ministry announced that its forces would ensure a safe exit from the Ukrainian city of Mariupol and preserve the lives of all those who lay down their arms.
On February 24, Russia launched a military operation in Ukraine, which was followed by angry international reactions and the imposition of severe economic and financial sanctions on Moscow.
Russia requires Ukraine to abandon any plans to join military entities, including the North Atlantic Treaty Organization, "NATO", and to adhere to complete neutrality, which Kyiv considers an "interference in its sovereignty" to end the operation.