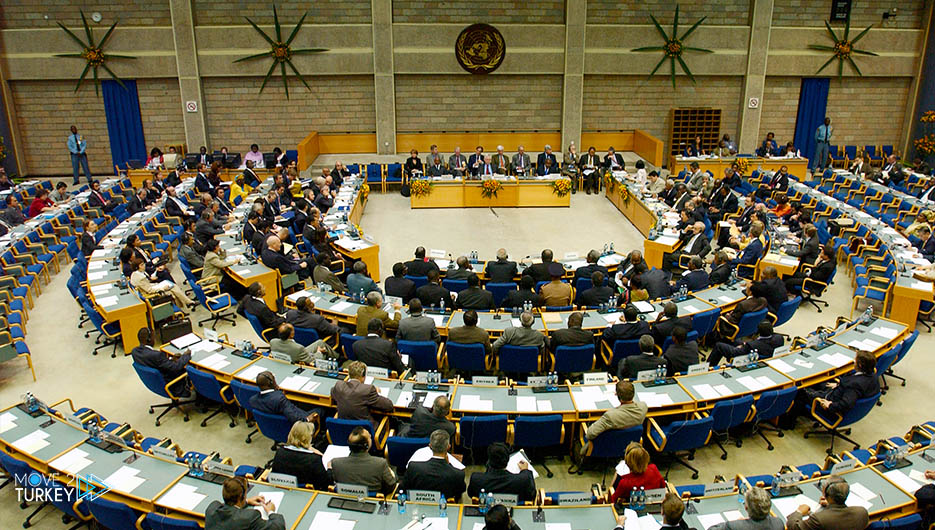 On Wednesday, the United Nations affirmed its commitment to support a civilian-led government as the ultimate goal of Sudan's transitional phase.
This came in a statement issued by the United Nations Mission in Sudan "Untamis" regarding the consultations of the political process in the country.
On Monday, the head of "Untamis" Volker Peretz announced the start of individual "preliminary" consultations with all Sudanese parties.
This is with the aim of resolving the political crisis in the country following the resignation of Prime Minister Abdullah Hamdok and the continuation of protests.
The statement said, "The United Nations is committed, according to its mandate, to support a civilian-led government as the ultimate goal of the transitional phase in Sudan."
He added that "the UN mission will work with all actors to develop a comprehensive process that can lead to consensus on the path to a full democratic transition with civilian leadership."
The statement stressed, "The United Nations has no position on the outcome of this process, which will be guided by the opinions of the Sudanese, and will provide a set of capabilities to maximize participation."
"The outcome of this initial phase will contribute to the design of the next steps of the process," he added.
He stressed that "Untamis" is "ready to facilitate taking additional steps at a later stage, as necessary."
The statement indicated that "the United Nations counts on the full cooperation of all parties, especially the authorities, in creating an appropriate atmosphere for consultations.
This includes an immediate end to violence against protesters, holding perpetrators of violence accountable, and upholding human rights."
And since last October 25, Sudan has witnessed protests in response to exceptional measures taken by the army chief, Abdel Fattah Al-Burhan.
Most notably, the imposition of a state of emergency and the dissolution of the Sovereignty Council and the Transitional Ministers, which political forces consider a "military coup", in exchange for the army's denial.
On November 21, Al-Burhan and Abdullah Hamdouk signed a political agreement that included the latter's return to the presidency of the transitional government, the formation of a government of competencies, and the release of political detainees.
But on January 2, Hamdok resigned from his position in the face of protests rejecting his agreement with Al-Burhan and demanding full civilian rule.
Especially with 63 people killed during the demonstrations since last October, according to the (non-governmental) Sudan Doctors Committee.