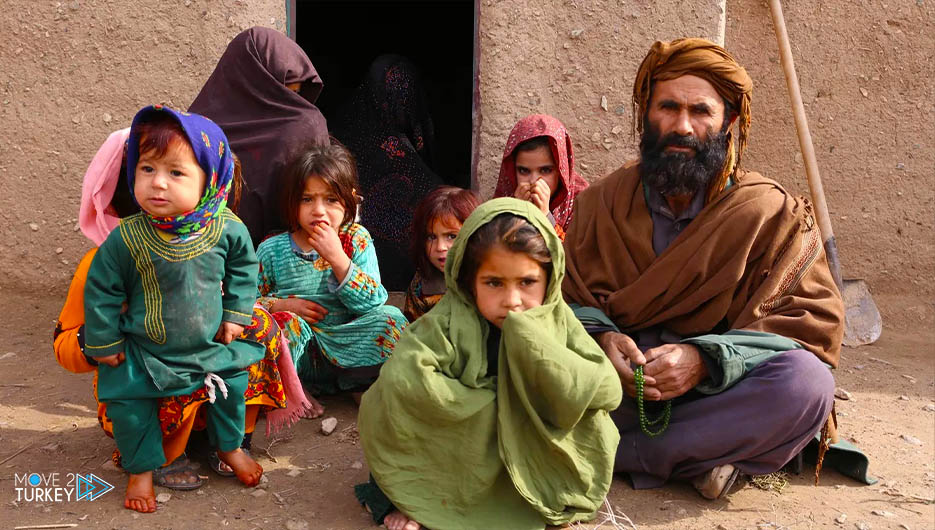 The United Nations on Tuesday launched a humanitarian response plan to provide vital aid to 22 million people in Afghanistan and support 5.7 million displaced Afghans in five neighboring countries.
This came in a virtual meeting via teleconference, held by the United Nations Office for the Coordination of Humanitarian Affairs (OCHA) and the United Nations High Commissioner for Refugees.
Under-Secretary-General for Humanitarian Affairs and Emergency Relief Coordinator Martin Griffiths said at the meeting.
That is, the humanitarian response plan for Afghanistan requires more than $5 billion, which is the largest humanitarian appeal ever launched for a single country."
He added: "The events in Afghanistan over the past year have unfolded with astonishing speed, with dire consequences for the Afghan people.
The world became confused as it searched for the right way to deal with the situation, and in the meantime a complete humanitarian catastrophe loomed."
The UN official urged donor countries and institutions, saying, "Do not close the door on the people of Afghanistan.
Especially since humanitarian partners are on the ground despite the challenges."
"There is a need for $4.4 billion in aid within Afghanistan and $623 million," Griffiths said.
This is to support the millions of Afghans who have fled abroad since last August."
He indicated that the aid money will go to 160 non-governmental organizations in addition to the United Nations humanitarian agencies.
In turn, the United Nations High Commissioner for Refugees, Filippo Grandi, said, "The international community must do everything in its power to prevent a catastrophe in Afghanistan."
And he warned that "the aggravation of the catastrophe will not stop only in Afghanistan, but will extend with waves of displacement of civilians to the rest of the region."
"The humanitarian response plan in Afghanistan requires about $5 billion," Filippo Grandi added.
If funded, aid organizations can ramp up the delivery of life-saving food, agricultural support, health services, treatment for malnutrition, and emergency shelter."
And in the middle of last August, the "Taliban" movement took control of Afghanistan completely, paralleling the final stage of a US military withdrawal from the country that was completed at the end of the same month.
The countries of the world are still reluctant to recognize the rule of the "Taliban", and link this to the behavior of the movement, especially respect for human rights, and not to allow Afghanistan to be used as a "haven for terrorists".