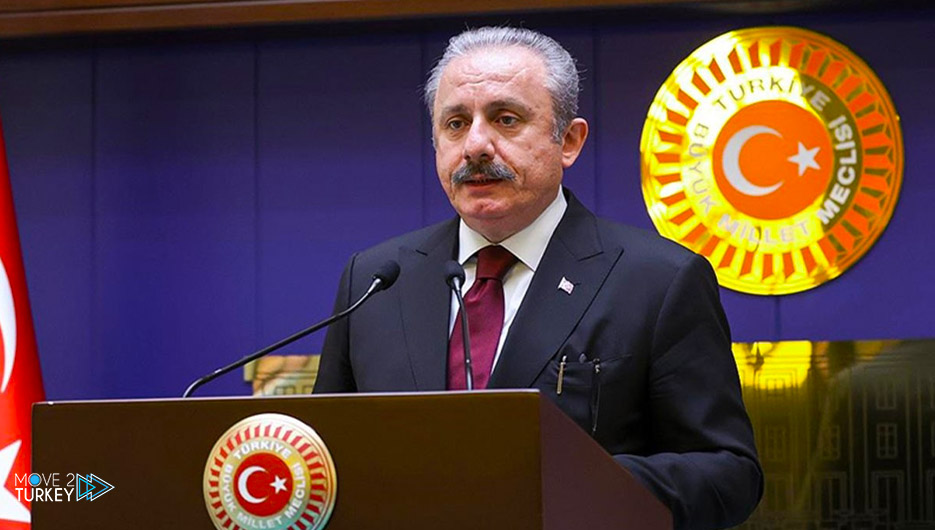 Turkish Parliament Speaker Mustafa Şentop affirmed on Tuesday that his country is closely following the latest developments in Kazakhstan.
This came during his meeting with the Ambassador of Kazakhstan to Ankara, Abzal Sabarbekuli, in the Turkish capital.
Şentop expressed his satisfaction with the achievement of stability in Kazakhstan to a large extent, stressing the importance of Kazakhstan in ensuring stability in the region.
The President of the Turkish Parliament stressed his country's readiness to provide the necessary support to Kazakhstan.
In turn, Ambassador Sabarbekoli Şentop was briefed on the latest events and developments in his country.
He noted that peacekeepers will begin to leave the country within two days after ensuring security in Kazakhstan.
On January 2, protests erupted in Kazakhstan over the increase in gas prices, which resulted in casualties, looting and riots in Almaty, the country's largest city.
On January 5, the government announced its resignation against the backdrop of anti-government protests, followed by the imposition of a state of emergency throughout the country in order to preserve public security.​