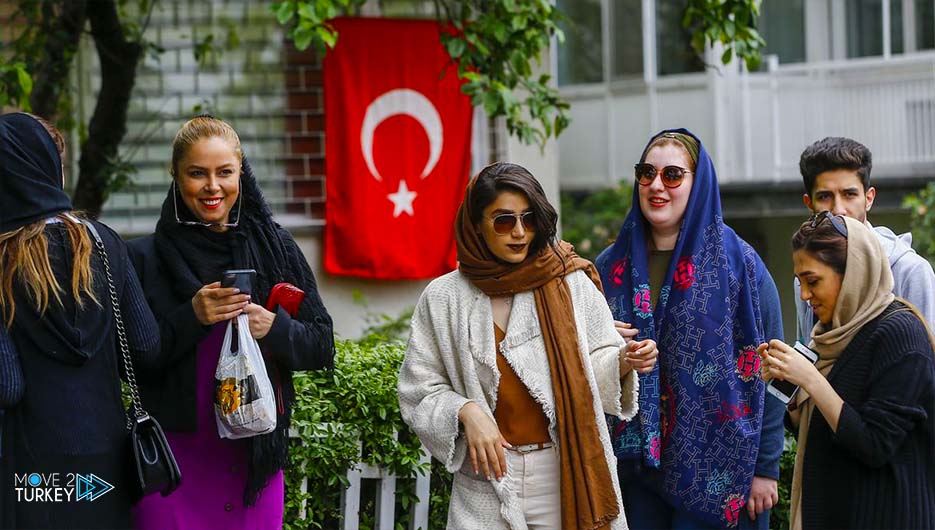 The state of Van, southeast of Turkey, received about 10,000 Iranian tourists in one week, after the lifting of restrictions on the border crossings between the two neighboring countries.
The Turkish authorities had suspended the crossing through the "Kabikoy" border crossing with Iran in March 2020.
This is part of the measures to combat the Corona epidemic before it was announced on October 8 its reopening.
The "Gabi Koy" border crossing with Iran, located in Van province, has witnessed great congestion during the past week.
Because of the Iranian tourist convoys that went to the Turkish state for the purpose of shopping.
9,910 Iranian tourists crossed through the aforementioned crossing in 72 hours.
In his speech, Najmi Soimli, one of the hotel operators in Van, said that the hotel and market sector in the state witnessed great vitality following the arrival of Iranian tourist convoys.
He added that most hotels in the state are currently filled with Iranian tourists.
In turn, Murad Demir, the owner of one of the shops in Van, said that their daily revenues increased 2-3 times after the arrival of Iranian tourists.
The Turkish authorities are allowing Iranians who have received two doses of the Corona vaccine or who have a negative PCR test result to cross from the mentioned border crossing.