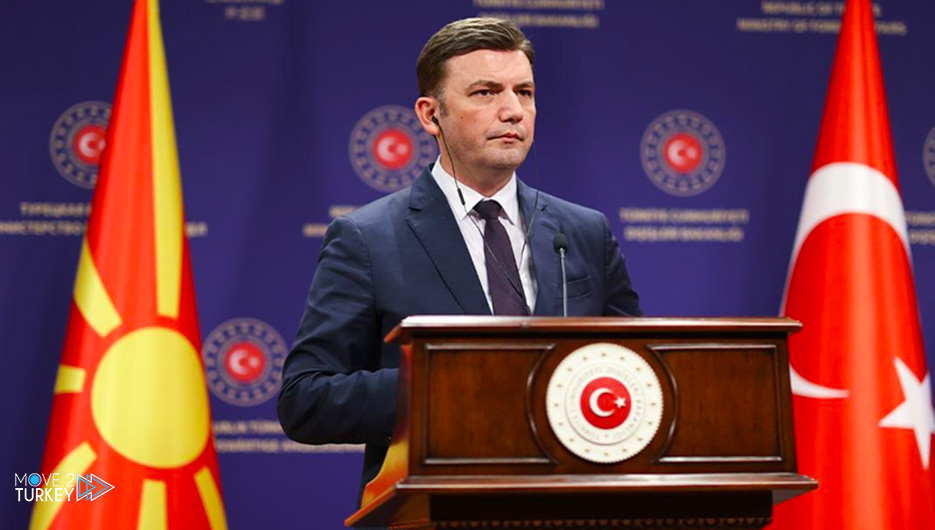 North Macedonian Foreign Minister Bujar Osmani confirmed Monday that "the tragedy of the earthquakes in Turkey showed the importance of solidarity and cooperation."
This came in a press conference with his Turkish counterpart, Mevlüt Çavuşoğlu, and the Secretary-General of the Organization for Security and Cooperation in Europe, Helga Schmid, in the capital, Ankara.
Regarding the double earthquake that hit southern Turkey, Osmani explained that "this disaster caused pain that can never be expressed."
And he indicated that the ties between the two countries reach their strongest level during periods of crisis.
He said, "These are the periods in which humanity is tested. This tragedy reminds us of the importance of unity and shows the importance of solidarity and cooperation."
He stressed that the relations between Turkey and North Macedonia "are built on very strong foundations, on trust and mutual respect."
For her part, Schmid explained that Turkey and Syria witnessed a "very terrifying" earthquake disaster.
She indicated that she and Bujar Osmani (who currently heads his organizing country) visited Turkey to show solidarity on behalf of all the organization's employees.
Schmid stated that the image revealed by the disaster "made the blood freeze in people's veins," stressing the need to provide all kinds of support.
And she added, "I came from the Munich Security Conference, where I presented many messages of support, and met with Azerbaijani President Ilham Aliyev, Armenian Prime Minister Nikol Pashinyan, and Georgian Prime Minister Irakli Garibashvili."
She added, "We all emphasized the importance of synergy and support in facing this tragedy, and we will continue to stand by Turkey."​​​​​​​