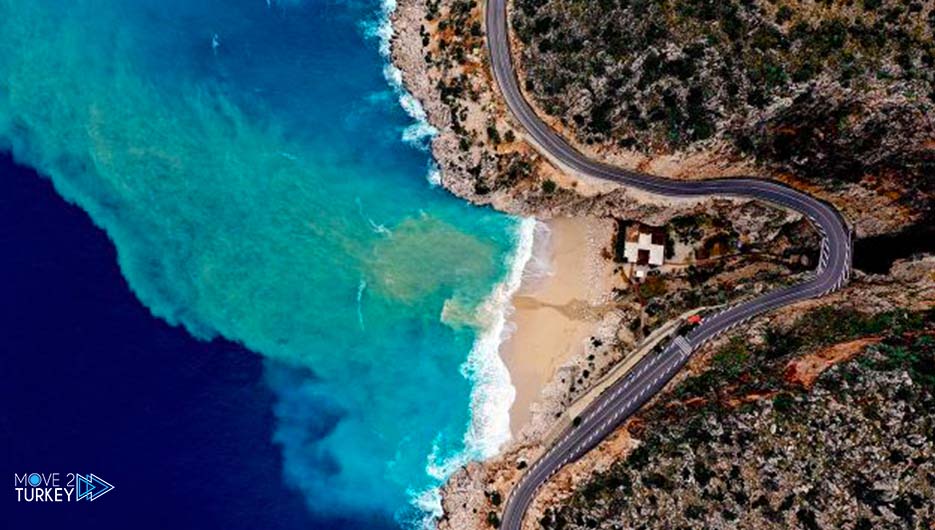 Due to heavy rainfall in Antalya, the sea turned turquoise in the famous Kaputas beach in the Kaş area.
After the heavy rains in the area, the rainwater passed through the valley and met the sea at the famous Kaputas Beach. Under the influence of rain water, the color of the sea at Kaputas turned into a turquoise blue.
The tourists, who have been exempted from the curfew imposed over the weekend due to the Coronavirus pandemic, took photos and selfies of the unique scenery.
Beautiful scenery appeared after the rain fell on the beach, 14 kilometers from the district of Kas.
Also seen many beautiful pictures of the area, taken from the air by a drone.