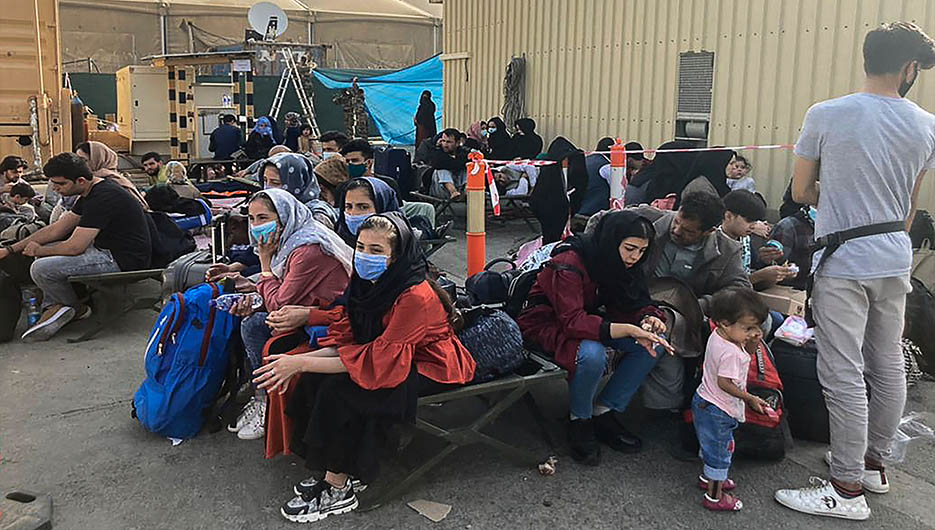 The Pentagon announced Saturday that it has evacuated 17,000 people from Afghanistan within a week.
This came in a press conference held by Pentagon officials on the latest developments in Afghanistan following the announcement of the "Taliban" movement of control over the capital, Kabul, last Sunday.
Major General William Taylor reported that 17,000 people have been evacuated from Kabul, including 2,500 Americans, since the evacuations began on August 14, according to what CNBC reported.
Taylor of the Joint Chiefs of Staff of the US Armed Forces added that 3,800 people were evacuated on the US chartered and military flights from Kabul airport during the past 24 hours.
In the context, John Kirby, a spokesman for the ministry: "We are fighting time and space" to evacuate people from Afghanistan.
"This is the race we're in right now, and we're trying to do it as quickly and in the safest way possible as possible."
Kirby described the security situation in Kabul now as "resilient and dynamic," noting that Washington's focus is "to get as many people out as possible as soon as possible."
And many countries of the world began evacuating their nationals from Afghanistan after the "Taliban" took control of large areas of the country, including Kabul.
On Sunday, the Taliban seized control of the capital, Kabul, in less than 10 days, prompting Afghan President Ashraf Ghani to flee the country.
This control came despite the billions of dollars that the United States and the North Atlantic Treaty Organization "NATO" spent over nearly 20 years to build up the Afghan security forces.