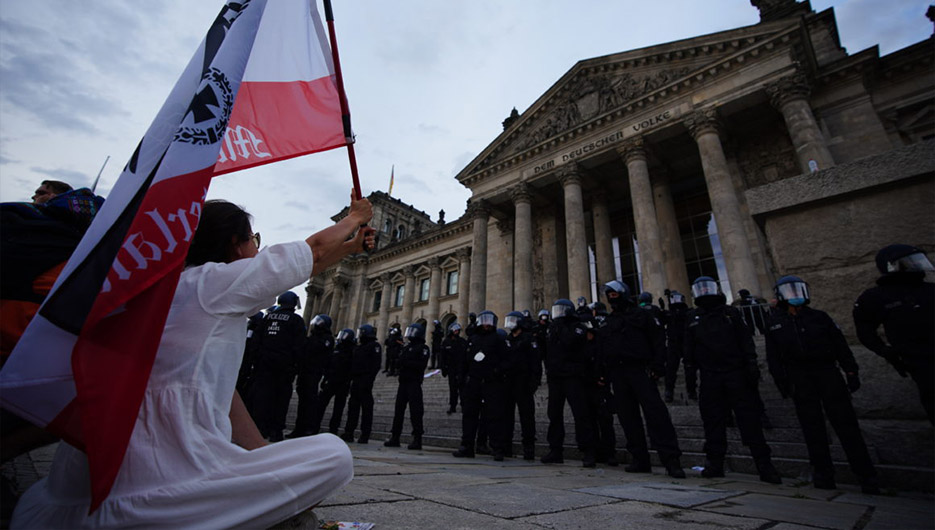 Demonstrations renewed in France on Saturday, rejecting the government's policies to combat Corona and the mandatory vaccination with anti-virus vaccines for workers in certain professions.
For the sixth week, the demonstrators took to the streets again in a number of cities in the country, especially the capital, Paris, to protest against the "health certificate" related to Corona and the obligation to vaccinate.
And there were several parties, such as the owners of the "yellow vests", and demonstrations were organized in 4 locations in the city to protest how the government of President Emmanuel Macron dealt with the Corona crisis.
The demonstrators gathered in "Chatelet" square in Paris, and marched towards the Senate, amid security measures.
The police used tear gas against demonstrators who tried to riot, while no injuries were reported.
Last July, Macron announced measures related to health certificates and compulsory vaccination to limit the outbreak of the highly contagious "Delta" virus.
This is after the bill was presented in Parliament for the approval of legislators.