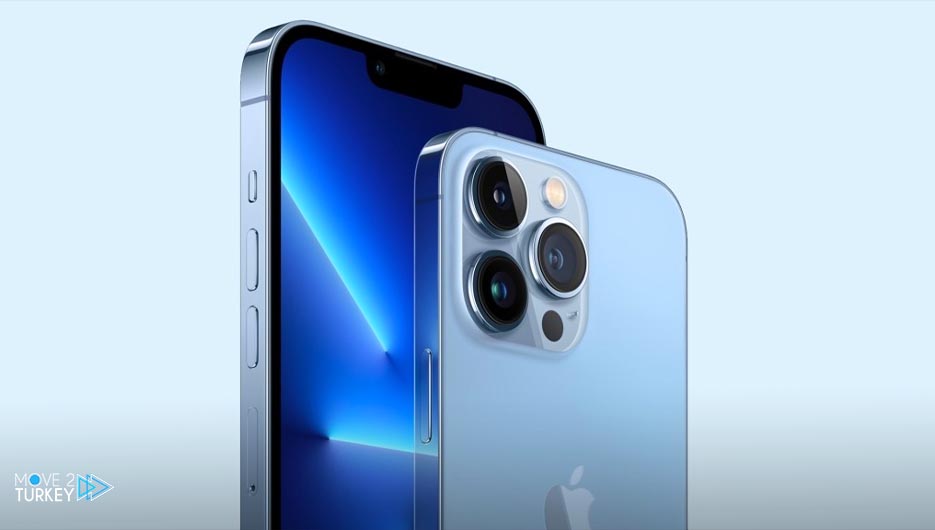 Apple officially started in early October selling its new iPhone 13 phones in Turkey.
Accordingly, the price of the iPhone 13 mini, the cheapest iPhone 13 model, starts from 10,999 Turkish liras, while the price of the iPhone 13 Pro Max, which is the largest of its kind, starts from 17,999 Turkish liras and up to 22,999 Turkish liras with 1 TB storage option…
Apple launched its latest iPhone 13 on the market, after it was announced last September.
Prices for the iPhone 13 series, which consists of the iPhone 13 mini, iPhone 13, iPhone 13 Pro and iPhone 13 Pro Max models, were announced on Apple's website.
The iPhone 13 is the latest smartphone product from Apple.
These phones are equipped with the latest chip from the A15 Bionic, in addition to significant modifications in the camera.
The Pro version of the iPhone 13 also features completely new screens with a refresh rate of 120 Hz.
Prices for iPhone 13 series models available for order in the Apple Online Store are as follows:
iPhone 13 mini: 10999 TL
iPhone 13: 11999 TL
iPhone 13 Pro: 15999 TL
iPhone 13 Pro Max: 17999 TL
People who want to get an iPhone 13 in Turkey can order it online, or visit the Apple Store in Istanbul and get it directly…