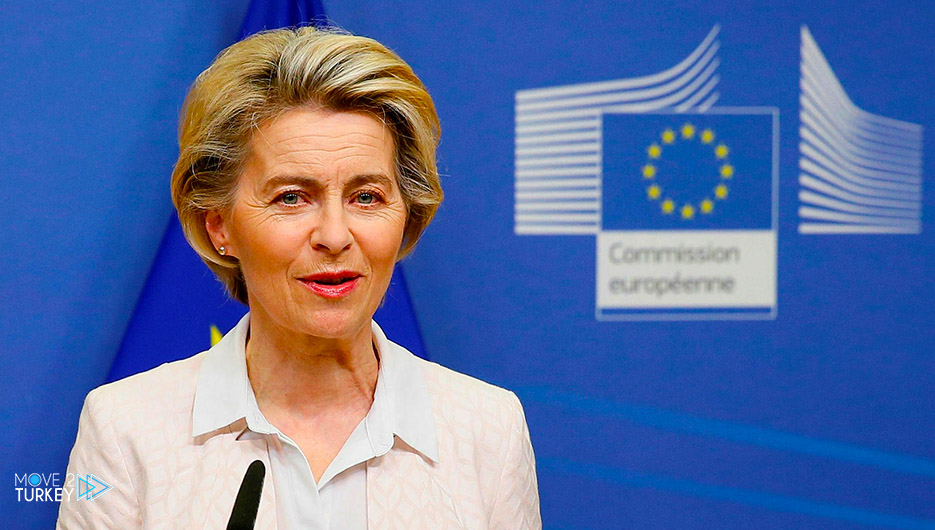 European Commission President Ursula von der Leyen made a statement to the press ahead of the EU and Western Balkans Summit in Brdo, hosted by EU President Slovenia.
"This is a very important summit, we want to send a very clear message, our message is that the countries of the Western Balkans belong to the European Union, we want them in the European Union, and we are one European family."
These countries have made significant efforts to reform, von der Leyen said, but there is still a way forward on issues such as the rule of law and media freedom.
Josep Borrell, EU High Representative for Foreign Relations and Security Policy, said:
"At this meeting, we must give a convincing signal about the continuation of the enlargement process, however, this is a two-way street.
On the one hand, candidates need to pursue reforms and put aside their differences."
Borrell said, noting that they will also talk privately on security issues and foreign relations.
"We need to coordinate our foreign policy because we need more coordination to face common challenges."
Borrell said that many difficulties had been overcome in Serbia and Kosovo and that the dialogue process should continue.
At the summit, the EU administration aims to develop relations with the countries of the Western Balkans, to which it attaches strategic importance.
The summit will focus on issues such as security, investment, and enlargement between the European Union and the Western Balkan states Albania, Bosnia and Herzegovina, Serbia, Montenegro, and North Macedonia.
At the Slovenia summit, EU leaders are expected to confirm a €30 billion "economic and investment plan" for the Western Balkans over the next seven years.
Of this amount, 9 billion euros will be donated from the European Union Fund.
Roaming charges in GSM networks between EU and Western Balkan countries will also be discussed.