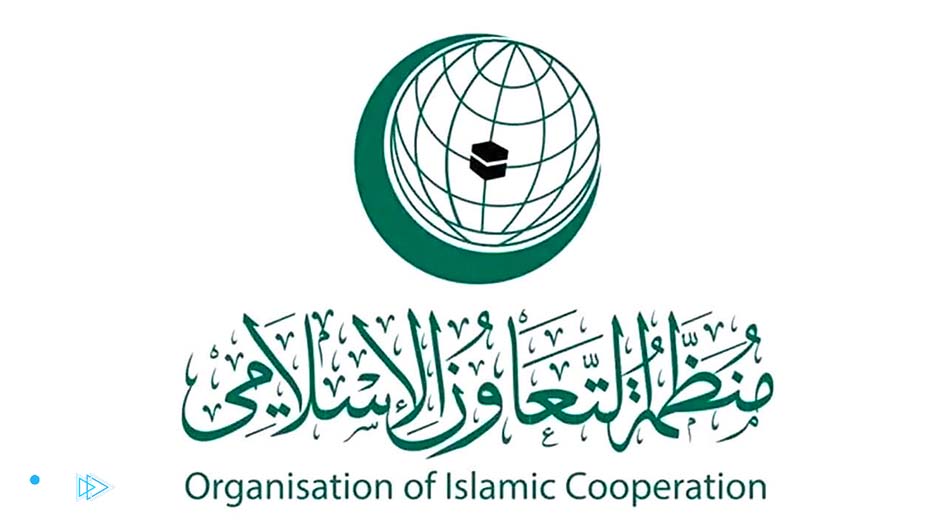 On Monday evening, the Organization of Islamic Cooperation decided to send a delegation to the European Union to express its refusal to burn the Quran, and called on the member states of the organization to take decisions regarding countries where the Quran is being desecrated, including Sweden and Denmark.
This came in a statement by the organization at the conclusion of an emergency ministerial meeting of member states remotely, in order to reject the recurrence of the incidents of burning the Quran, which Sweden and Denmark recently allowed.
The organization said in the closing statement that it "strongly condemns the repeated blatant attacks on the sanctity and sanctity of the Holy Quran, the latest of which was on July 20 in the Swedish city of Stockholm and on the 24th of the same month in the Danish city of Copenhagen without those countries taking anything to prevent them."
It added that it had decided to "send a delegation to urge the Commission of the European Union to take the necessary measures to ensure that this criminal act is not repeated under the pretext of freedom of expression."
And it called on "member states to consider taking what they deem appropriate in their relations with countries in which copies of the Holy Quran are desecrated and burned, including Sweden and Denmark."
It also urged the organization to take "necessary decisions and measures at the political level, including summoning its ambassadors to Sweden and Denmark for consultations, economic, cultural or otherwise, in order to express its rejection of the repeated abuse of the sanctity of the Holy Quran and Islamic symbols."
It called for "convening a regular meeting of the Executive Committee of the Organization of Islamic Cooperation on Islamophobia to conduct an in-depth assessment of the disgraceful attacks against Muslims and sacred Islamic symbols, including the desecration of copies of the Quran."
It also called for "taking appropriate legal measures against hate speech and offensive content that could offend people's religious beliefs and harm their institutions, sacred books and religious symbols."
Recently, in Sweden and Denmark, incidents of insulting the Quran by extreme rightists in front of the embassies of Islamic countries have been repeated, which sparked angry Arab and Islamic reactions, officially and popularly, in contrast to official summons for the diplomats of the two countries in more than one Arab country.
On July 26, the United Nations adopted a consensus resolution drafted by Morocco condemning all acts of violence against the holy books as a violation of international law.