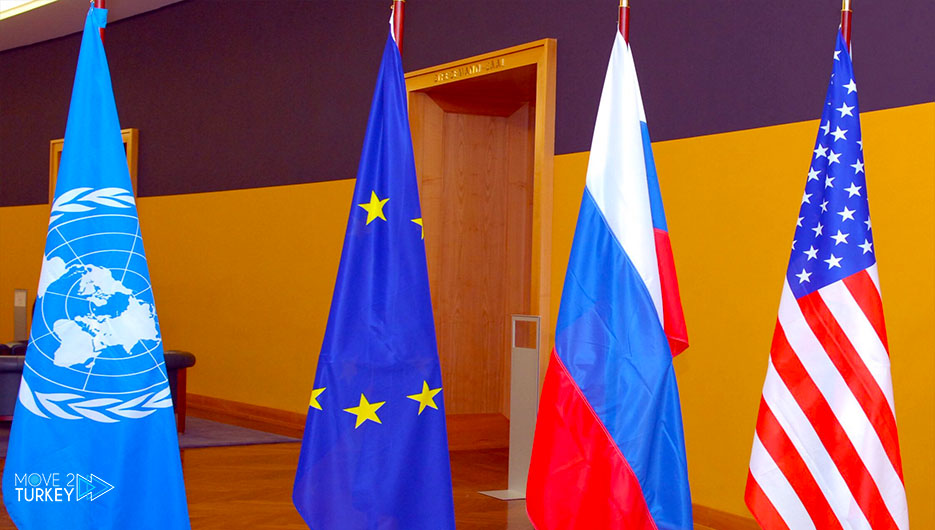 The International Quartet on the Middle East Peace Process on Thursday expressed its deep concern about the expansion of Israeli settlements in the occupied Palestinian territories.
This came according to a statement by the International Quartet (which includes the United States, Russia, the European Union, and the United Nations).
It was issued today after a meeting in the Norwegian capital, Oslo, on Wednesday evening.
"The envoys of the Quartet are deeply concerned about the establishment of new settlement units in the West Bank," the statement said.
and the unsustainable financial crisis inside the Palestinian Authority, and threats of violence in the Gaza Strip.
The statement called on "all parties to take additional steps to address these challenges directly through financial reforms.
And avoid unilateral steps that exacerbate tensions and undermine prospects for peace."
He noted the "urgent need to address the fragile situation in Gaza by ensuring the continuation of humanitarian efforts and easing restrictions on access and movement of people and goods (to and from the Strip)."
The Quartet also stressed the "importance of taking constructive steps to advance the two-state solution and respect for human rights and civil society organizations and to continue working to resolve the conflict," according to the same statement.
The International Quartet was formed in 2002, and this is the first time it has met since Joe Biden took over the presidency of the United States last January.
On Tuesday, the United Nations overwhelmingly condemned the continuation of Israeli settlement activities in the occupied Palestinian territories and called for their immediate halt.
The resolution received 143 votes in favor, 7 countries opposed (including the United States and Israel) and 16 other countries abstained.
The UN resolution at the time condemned "Israel's construction and expansion of settlements in and around occupied East Jerusalem.
Including what it calls Plan H1 aimed at linking its illegal settlements around occupied East Jerusalem and increasing its isolation.