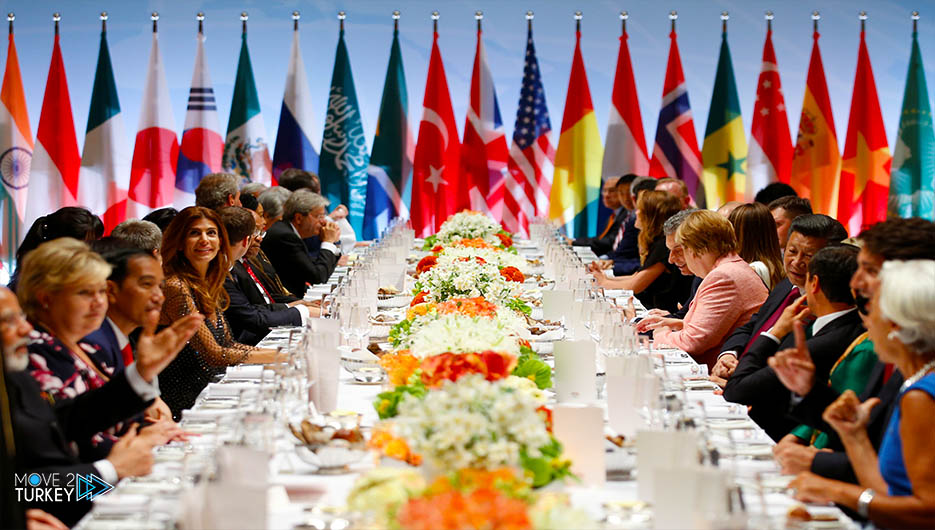 On Tuesday, the tourism ministers of the Group of Twenty (G20) set 7 principles for the future of the tourism sector affected by the Coronavirus pandemic.
On Tuesday, the Italian capital, Rome, hosted a virtual meeting of tourism ministers of the G20 member states, with the participation of the Turkish Minister of Culture and Tourism Mehmed Nuri Ersoy.
As explained by Italian Tourism Minister Massimo Garavaglia in a joint press conference with Italian Prime Minister Mario Draghi.
The meeting discussed the future of the tourism sector, which was affected by the Corona pandemic, indicating that the most important outcome of the meeting was to come out with defining 7 principles for the future of tourism in the world.
He explained that the G20 guiding principles on the future of tourism are: Ensuring safe mobility and supporting international travel initiatives.
In addition to managing crises to reduce the impact of crises on the future of tourism.
In addition to working on a solid, strong, and comprehensive tourism industry to bring together all partners of the tourism sector.
As well as the green transformation in the local and global sustainable tourism sector, and the digital transformation to take advantage of digital opportunities.
As well as focusing on investments and infrastructure for a sustainable future in tourism.
In turn, Italian Prime Minister Mario Draghi stressed the need to present clear and simple rules to ensure the safe arrival of tourists.
He added that the "European Green Transition Document" will be available as of mid-June.
He stressed his country's readiness to host tourists from all over the world once again.
He continued, saying, "I have no doubt that tourism in Italy will return in a stronger form than before."
After the meeting, a final statement was announced, in which it was confirmed that the tourism sector is one of the largest sectors affected by the Coronavirus.
As it decreased by 73 percent in 2020, and caused the stoppage of 62 million job opportunities at the global level.
The final statement stressed that governments take effective steps to support the tourism sector, and study the extent of the Corona crisis impact on the tourism sector.
In addition to the renewal of adherence to the outcomes agreed upon at the G20 summit 2020 in Saudi Arabia.