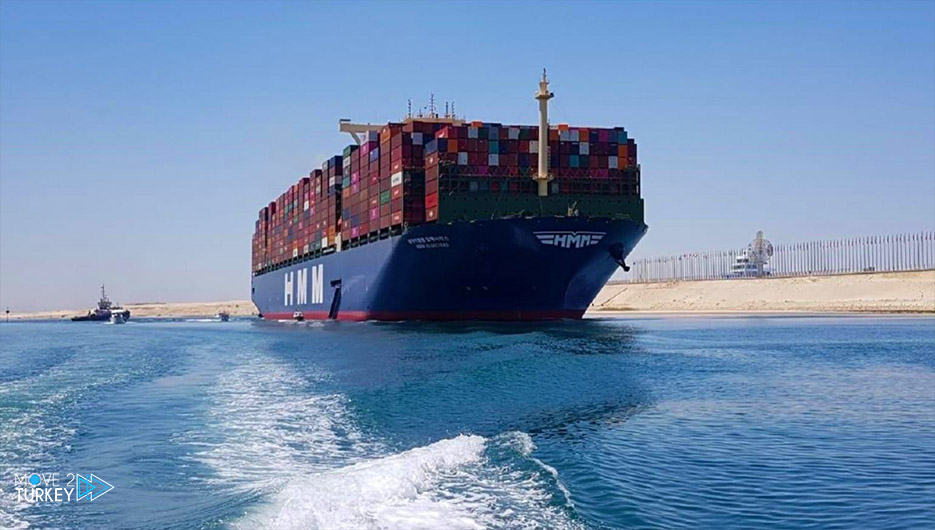 The largest container ship in the world, Evergreen, which passed through the Suez Canal for the first time, completed its passage without any problems, and it is reported that special precautions were taken for the passage of the ship.
It was also announced that the world's largest container ship "Ever Ace", which was completed this year, made its first passage through the Suez Canal without any problems.
The Canal Authority stated that special measures were taken to pass the ship, which is approximately 400 meters long, on August 28 to prevent an accident from happening again.
By the protocol for the passage of ships of large tonnage for the first time, Lieutenant-General Osama Rabie, head of the Suez Canal Authority, assigned the head of the Suez Canal Authority, Captain Ali al-Abbasi.
Captain Amr Fayez was commissioned during the passage of the ship, which was said to be carrying a record level of containers.
The container ship Ever Given ran aground while transiting the Suez Canal on March 23 due to strong winds, impeding global trade by preventing hundreds of ships from crossing the canal.
The Suez Canal was closed and world trade was severely affected
As a result of the rescue work, which lasted 6 days.
The ship was then refloated, and a compensation agreement was concluded between the ship's owners and the Canal Authority for the damages caused by the accident.