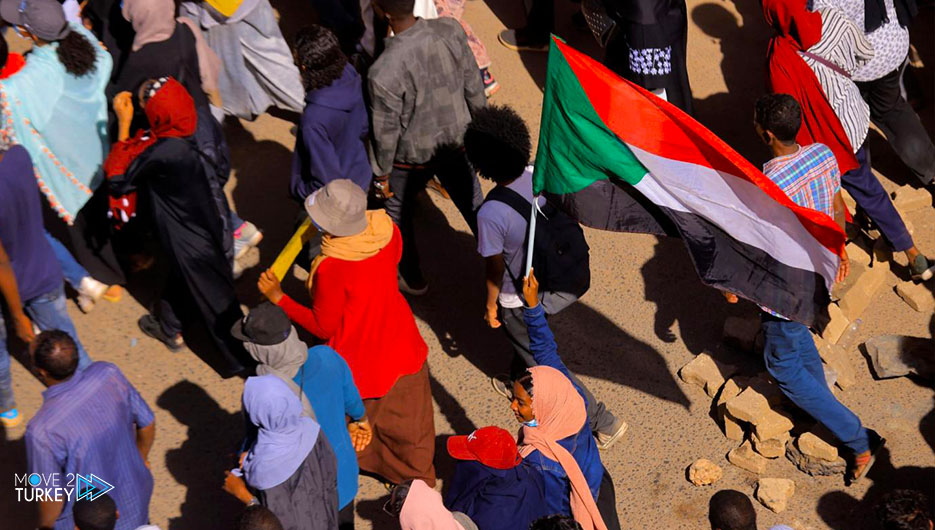 The European Union on Friday called for independent investigations into the deaths and violence during protests in Sudan and for the perpetrators to be held accountable.
"The European Union reiterates the need to conduct independent investigations into all deaths and related acts of violence," the EU mission to Sudan said on its Facebook account.
The mission called for the perpetrators responsible for the deaths and acts of violence to be held accountable.
And it stressed the need to stop the attacks on hospitals and journalists and the interruption of communications throughout Sudan.
There was no immediate comment from the Sudanese authorities on the European mission's statements.
And on Thursday, the Sudanese police announced that dozens of its members were injured in demonstrations in the capital, Khartoum, and two citizens were killed during them.
Meanwhile, the (non-governmental) Sudan Doctors Committee reported the killing of 3 protesters in Khartoum, bringing the total to 60 since the protests calling for "civilian rule" began on October 25.
In a repeated move, the internet and cellular communications were cut off in Khartoum hours before the start of Thursday's demonstrations, according to citizens' testimonies.
The protests have been repeated since last October 25, in response to exceptional measures taken by the Sudanese army, most notably the imposition of a state of emergency, the dissolution of the Sovereignty Councils and the transitional ministers, the dismissal of Prime Minister Abdullah Hamdok, and the arrest of officials and politicians.
On November 21, the head of the Sovereign Council, Abdel Fattah Al-Burhan and Hamdok signed a political agreement that included the latter's return to his position.
As well as the formation of a government of competencies, and the release of political detainees, the agreement was opposed by the protesters.
Hamdok submitted his resignation on January 2, hours after three people were killed during demonstrations in the country.