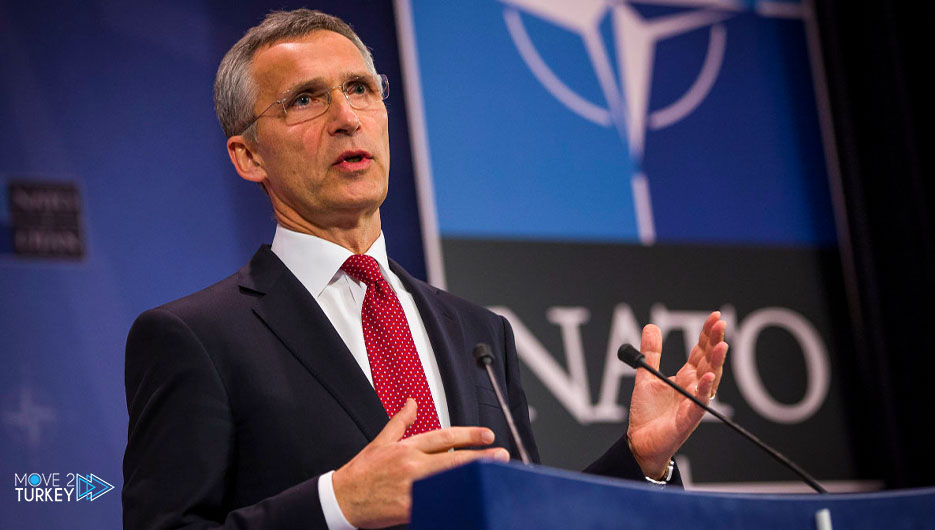 NATO Secretary General Jens Stoltenberg said Friday that the alliance is always ready to listen to Russia's concerns.
Stoltenberg held a press conference at NATO headquarters in the Belgian capital, Brussels, at the conclusion of a meeting of foreign ministers of NATO member states via video link.
He explained that the foreign ministers of NATO countries discussed the Russian military fortifications on the Ukrainian borders and their implications for Europe's security.
He stressed that Russia has continued its military buildup and threatening rhetoric despite the calls directed to it, and that the European security system has been damaged due to Russia's "aggressive stance".
Stoltenberg noted that the "NATO-Russia Council" will meet on January 12, for the first time since 2019.
He added, "NATO maintains its bilateral approach towards Russia with strong deterrence and defense and a meaningful dialogue," noting that Russia's willingness to sit at the dialogue table is a positive sign.
He pointed out that dialogue carries more importance when tensions escalate, and that the NATO-Russia Council meeting will focus on the situation in Ukraine and its repercussions on European security.