Estimated reading time: 2 minutes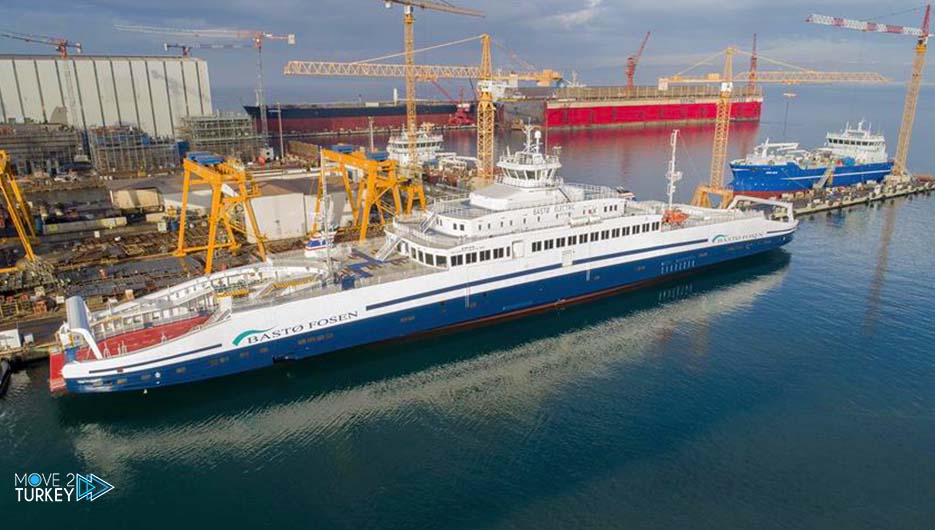 Sefine Denizcilik Tersanecilik Turizm A.Ş. A subsidiary of Koloğlu Holding, has delivered the Basto Electric NB42 electric ferry to Basto Fosen, a Norwegian company.
According to the company statement, the Basto Electric NB42, produced by Sefine Shipyard, with a total capacity of 600 passengers and 200 passenger cars, has successfully passed the tests of the equipment and devices applied during the test cruises.
Sefine Shipyard, General Manager, Dr. Suleiman Akin Tuzko oglu said they are firm in the foreign market.
He said, "We have reached the volume of exports of 200 million dollars." We are pleased to deliver the world's largest electric ferryboat in its class to our largest market, Norway.
The most important feature of the phrases that we developed for Norway is that it is environmentally friendly.
The battery capacity of this vessel is 4.3 megawatts, the highest battery capacity in its class.
The ship will also operate on Moss-Horten, the country's busiest ferry route.
With the ferry, which is the starting point for electric cars in the region, the environmental footprint of the road is expected to be greatly reduced.
The Basto Electric NB42, a hybrid battery of about 145 meters in length and lithium-ion batteries, is among the prominent representatives of environmentally friendly, zero-emission vessels.
The ferry, which provides power to the propulsion system while at sea, from its batteries, reduces gas emissions on its way by 80 percent.
Additionally, the batteries can be charged without wasting time thanks to the fast charging feature while loading and unloading passengers.