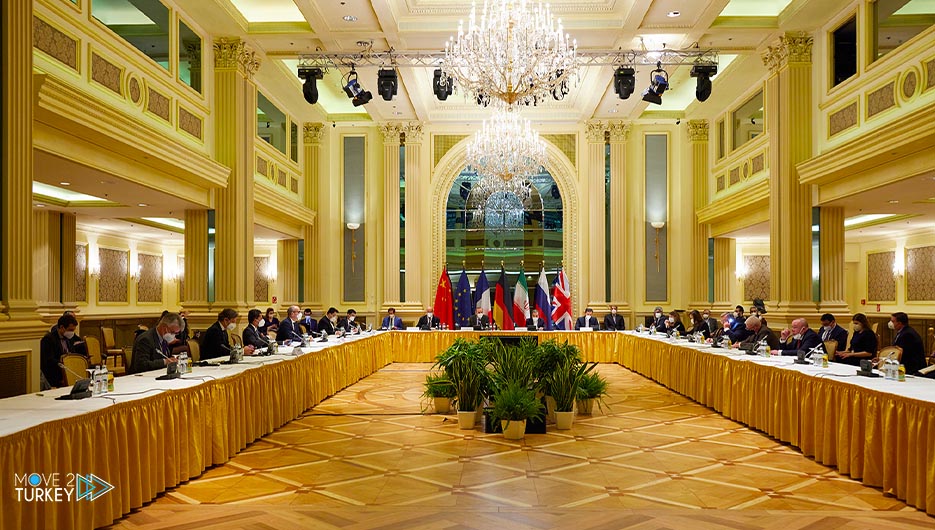 The eighth round of Vienna talks on the Iranian nuclear file kicked off Monday in the Austrian capital.
The tour aims to negotiate a new joint document between Iran and international powers.
Enrique Mora, the European Union coordinator for the Vienna negotiations, expected that an agreement on reviving the nuclear agreement with Iran would be reached within weeks, according to the American "CBS News" channel.
"If we work diligently during these days and weeks, we will achieve a good result," he said.
Mora declined to specify an exact date for the expected conclusion of the agreement, but he explained: "We are talking about weeks, not months."
In this context, the European official indicated that the negotiations will be suspended in the first three days of the New Year holidays, with the participants returning to Vienna by January 3.
Earlier today, Iranian Foreign Minister Hossein Amir Abdollahian revealed that "the verification of the procedures for lifting the embargo related to the nuclear deal.
And ensuring that Washington does not withdraw from the agreement is one of the main issues in the negotiations," according to the Iranian "IRNA" agency.
The Iranian minister stressed that "today's new round of Vienna negotiations will focus on this new joint document," noting that his country had left the June 2020 document aside.
The negotiations, held under the auspices of the European Union, aim for Washington to return to the agreement that the administration of former President Donald Trump withdrew from in May 2018.
And it re-imposed tough sanctions on Iran to push it to abide by its international commitments related to the nuclear program.
Tehran insists on a complete lifting of US sanctions before returning to its nuclear commitments, which it abandoned during the past years.
This is after Washington withdrew from the agreement reached during the meeting held in the Austrian capital Vienna on July 14, 2015.